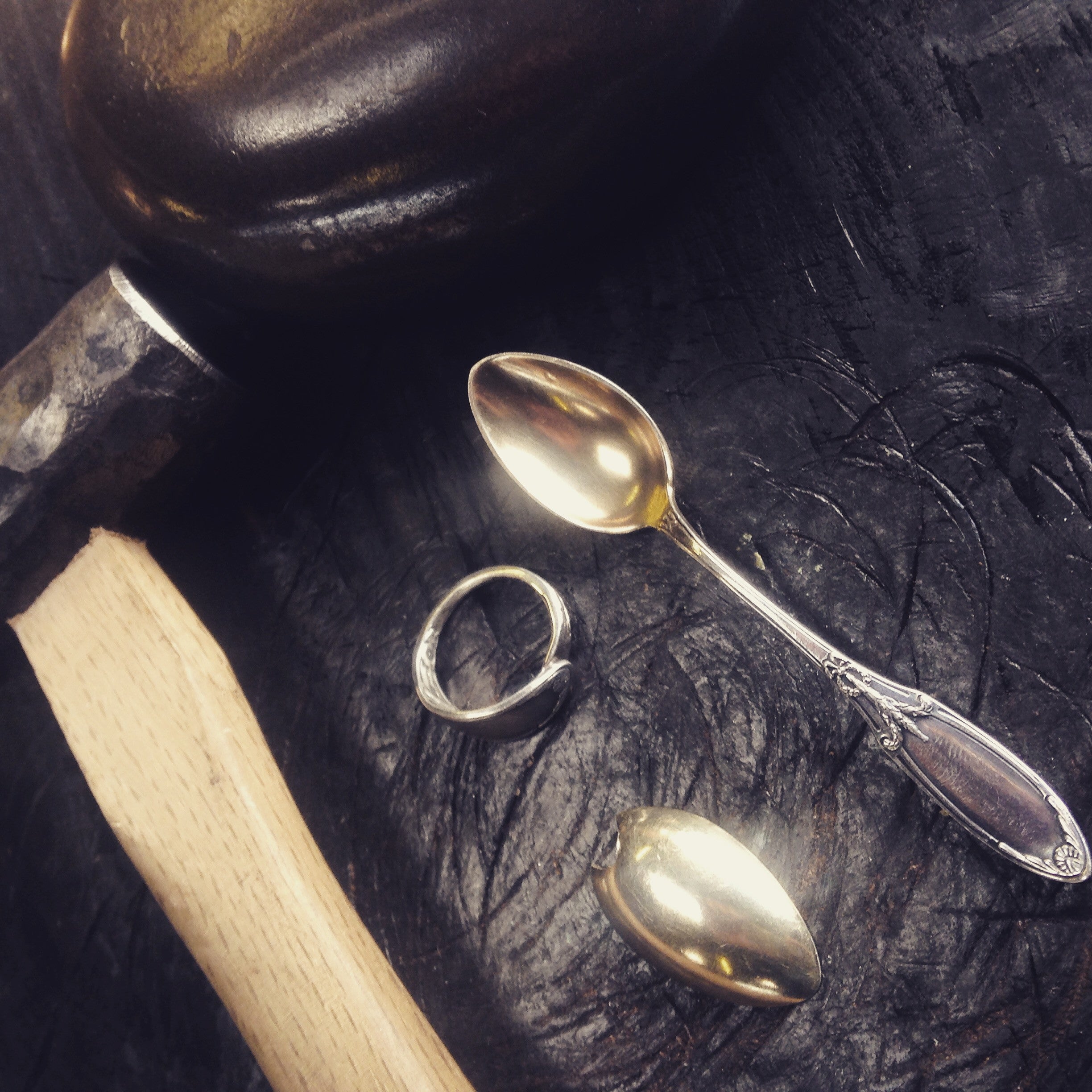 As one door closes another opens.  After a wonderful year or so at the Westend Maker workshop with the fabulous jewellery designer, Alex Parish and her gorgeous family we have opened a new door that sees us step into a dynamic new space.  This fortnight has seen us join the industrious creative Muirs boatyard sheds - a symphony of metallurgy upon the Battery Point shores.
Surrounded by  a rich maritime history at this marine precinct we are also indulged by the focussed creative energy of metal sculptors, blacksmiths,...
---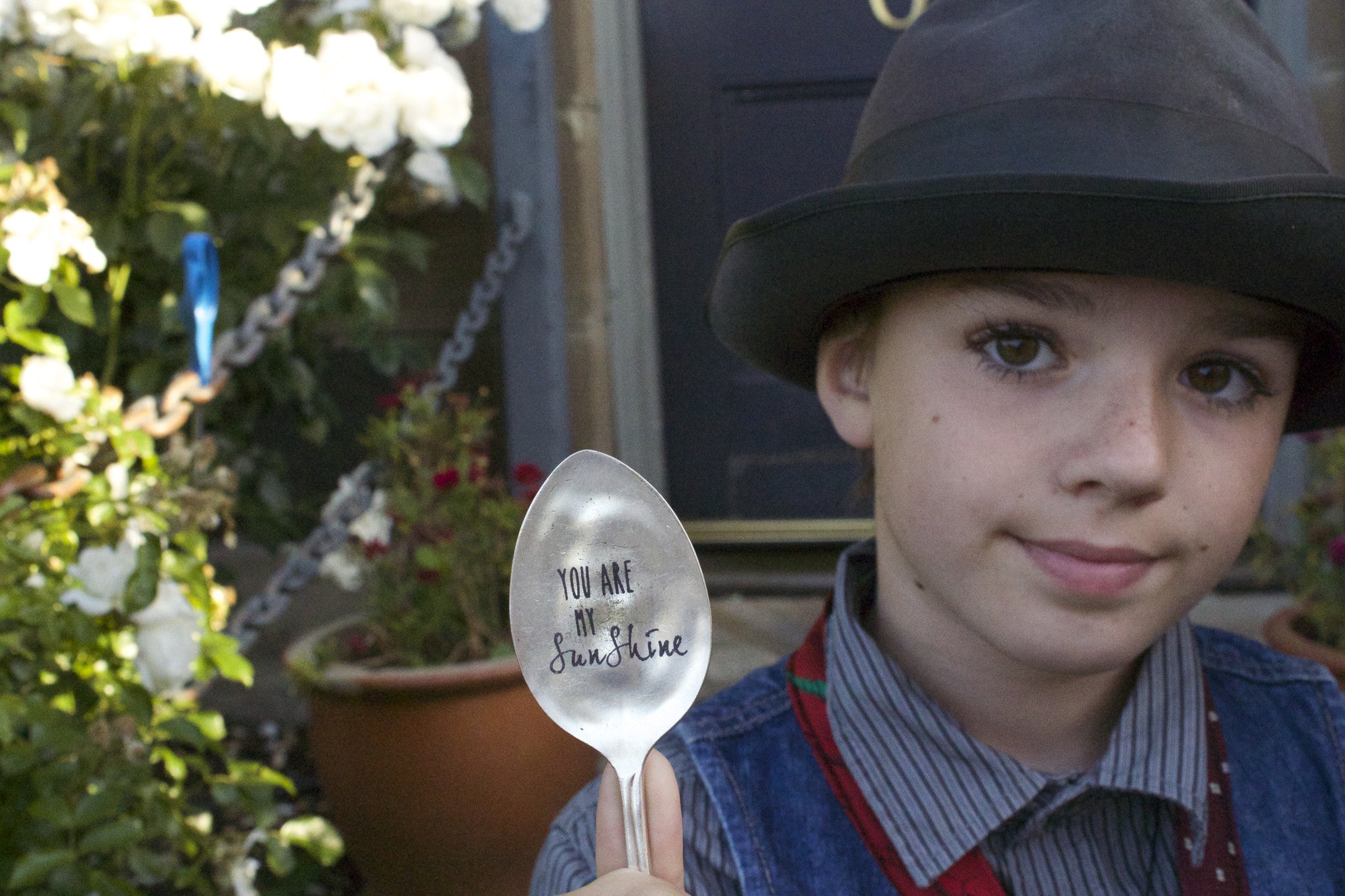 Today my son 'Sage' knocked on the door of Annick's Antiques at Battery Point ready to capture some images of our new 'engraved spoons'.
We were greeted by the gorgeous Annick who welcomed us to her front doorstep - a fabulous sunny spot amongst the heritage doorways of Battery Point and top spot for a photo shoot!
Sage proved to be a fantastic 'boy model' with a steady spoon holding hand.  I kept asking for love eyes and love smiles before snapping...