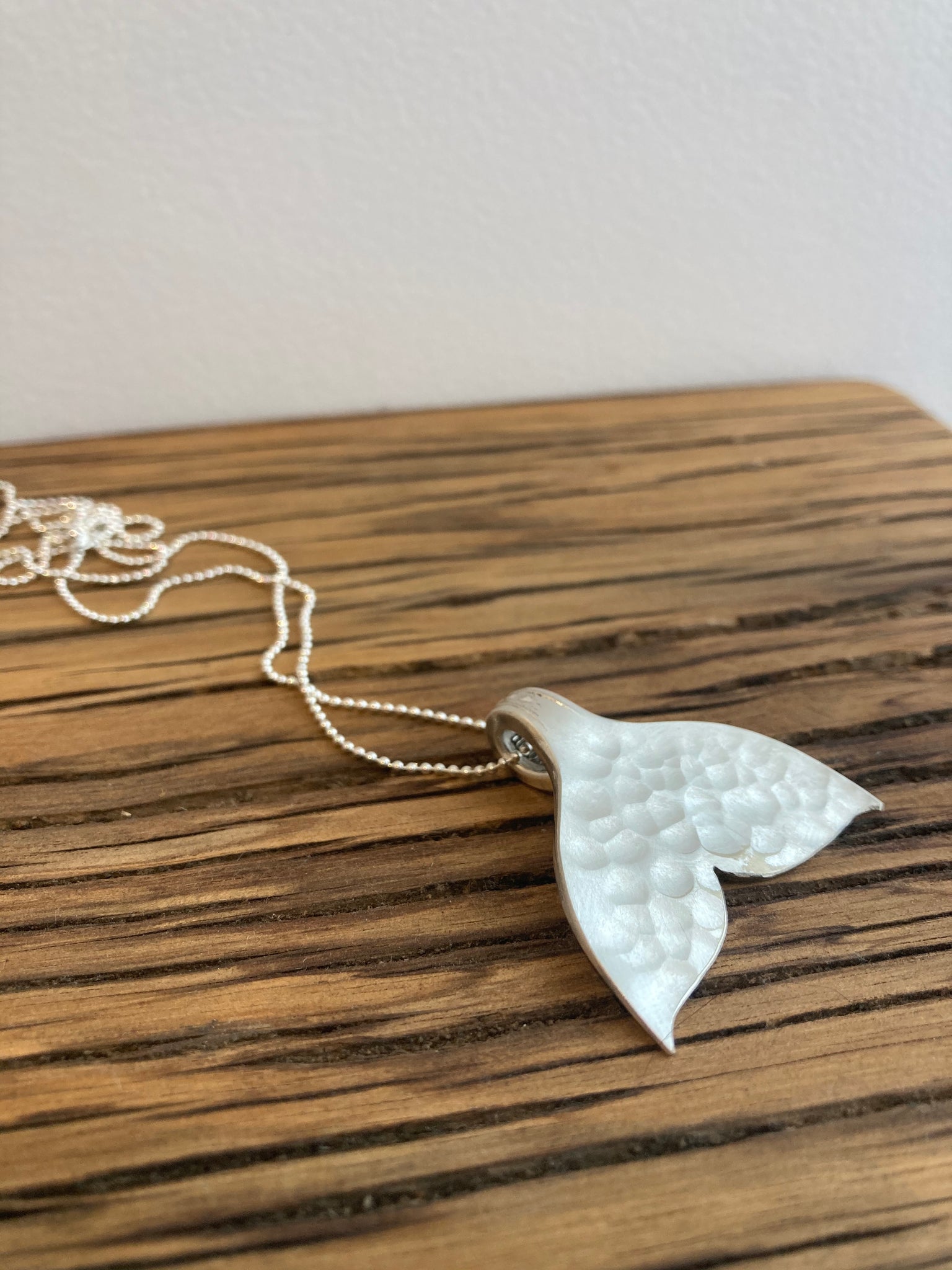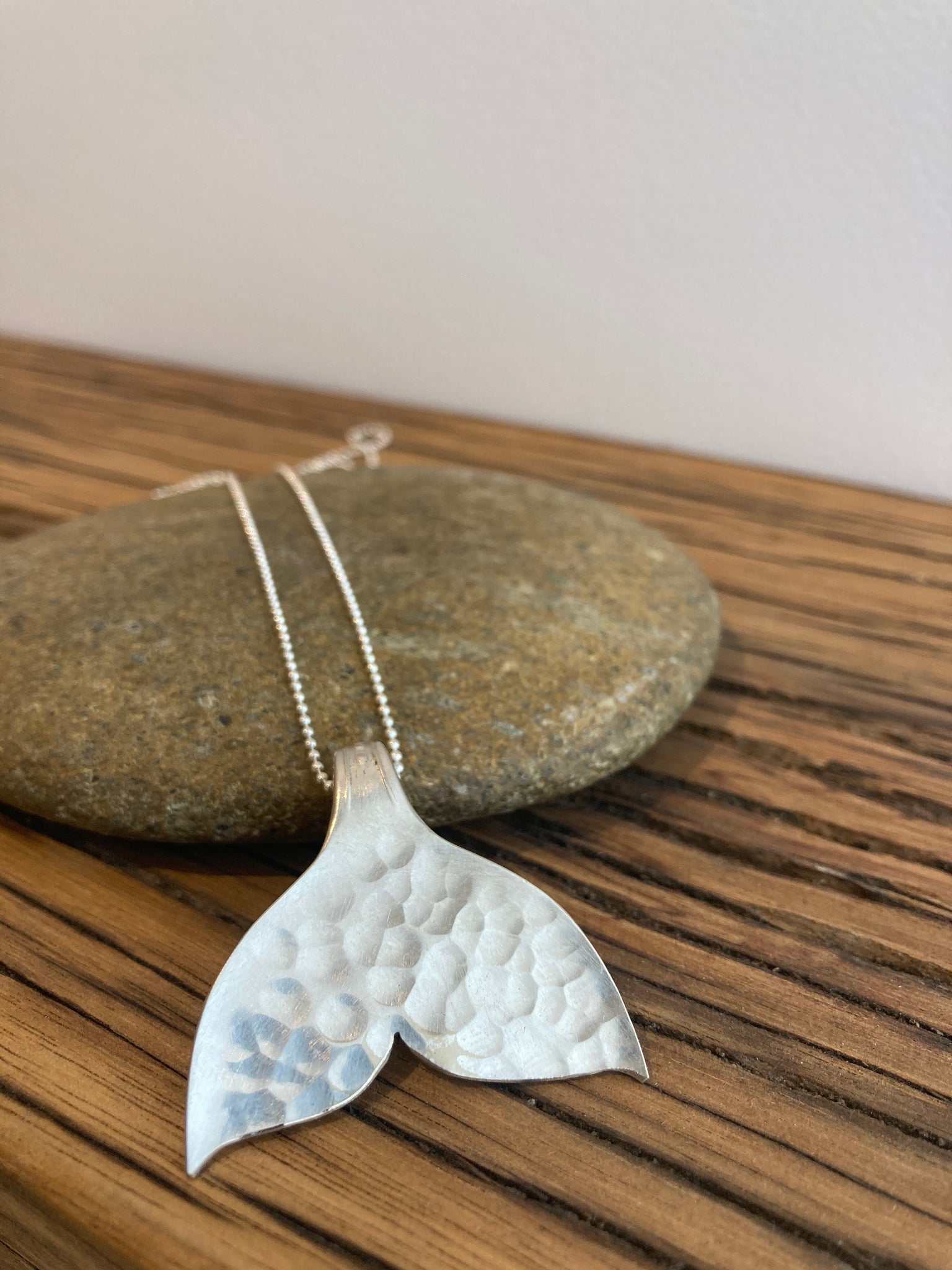 Whale tail spoon pendant hammered texture
Hand-sawed from a vintage spoon, this design is inspired by the greats of the ocean,  our friends, the whales.  It also speaks of other ocean tails, mermaids and dolphin lovers.
Known to make their way into the Derwent River for the occasional visit they are most often found here in Tasmania around the coast of our favourite stomping ground, the Tasman Peninsula.
The hammered texture design -  reminiscent of the ocean surface on a wind touched day  is strung upon a sterling silver ball chain (45-50cm length) It is hand-sawed from a vintage spoon and measures approximately 33-40mm across the fluke.

The brushed finish design is available on waxed cotton (65cm) with an adjustable slipknot (to make it shorter if desired).  It measures 40-45mm across the fluke.

Each design is individually hand-sawed so each piece is unique and may vary slightly.
We often have petite tails available too with a 25mm diameter - these will be listed as a separate design.  If you'd like something more specific, send us an email - we're happy to help.
Designed and made by Angela Lowe in Nubeena, Tasmania