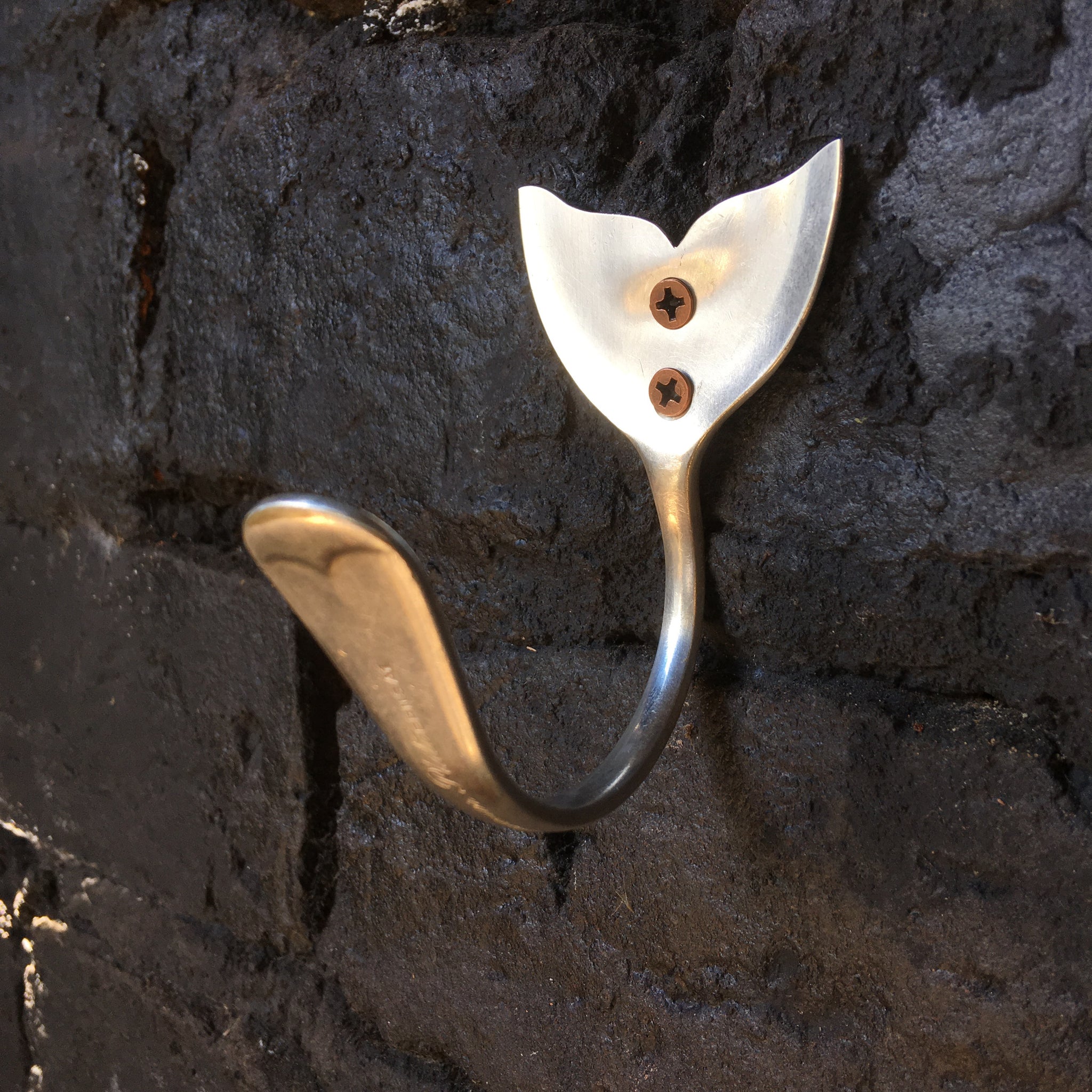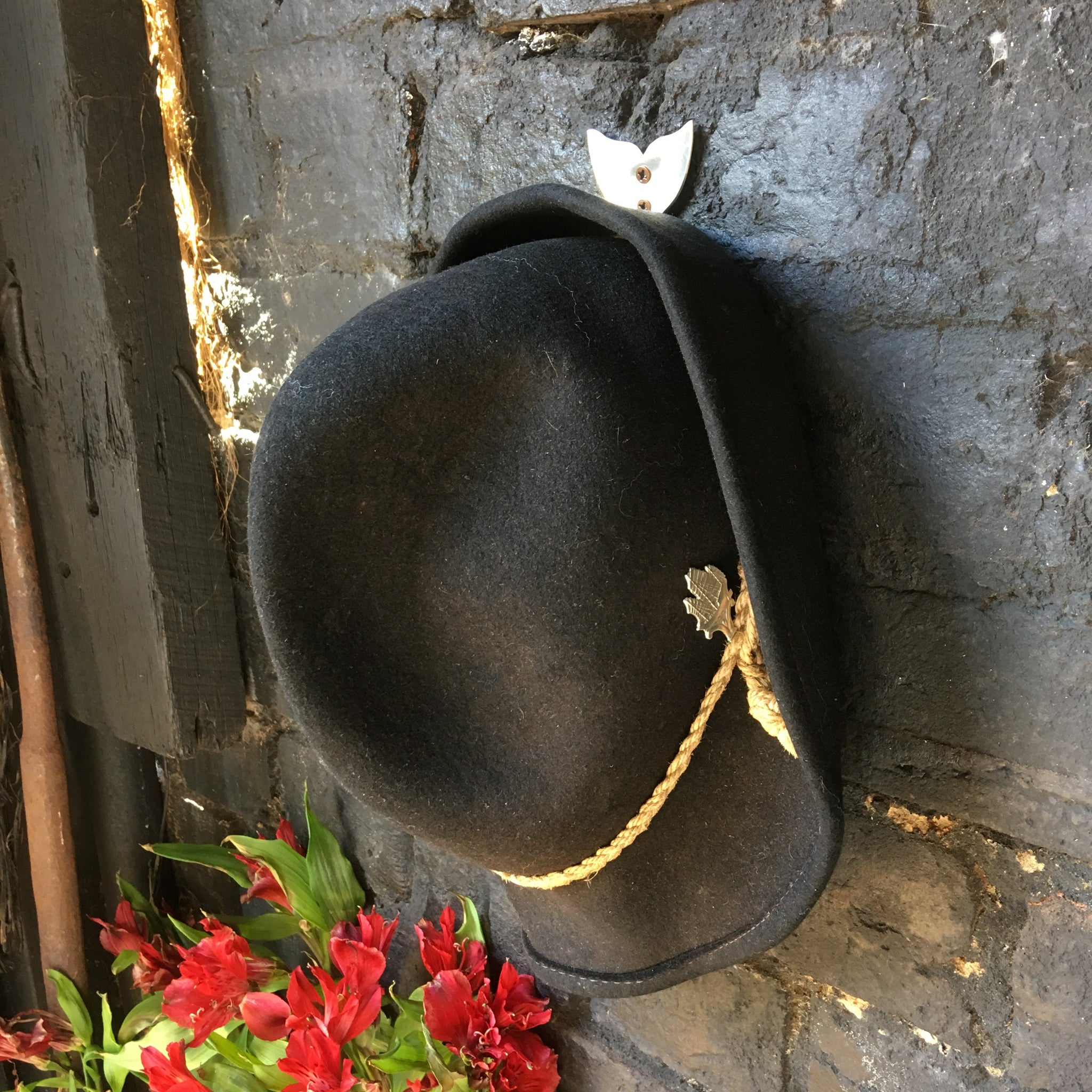 Whale tail spoon hook
Hand sawed into a vintage spoon, this design is the perfect feature for your door, wall, towel or coat rack.
Wander the shoreline for a piece of beach-combed timber to mount your whale tail hook upon or make an assemblage featuring a set of two or more hooks. 
A unique and stylish home decor design with a practical application.
designed and made by Angela Lowe for Spoon Savvy.