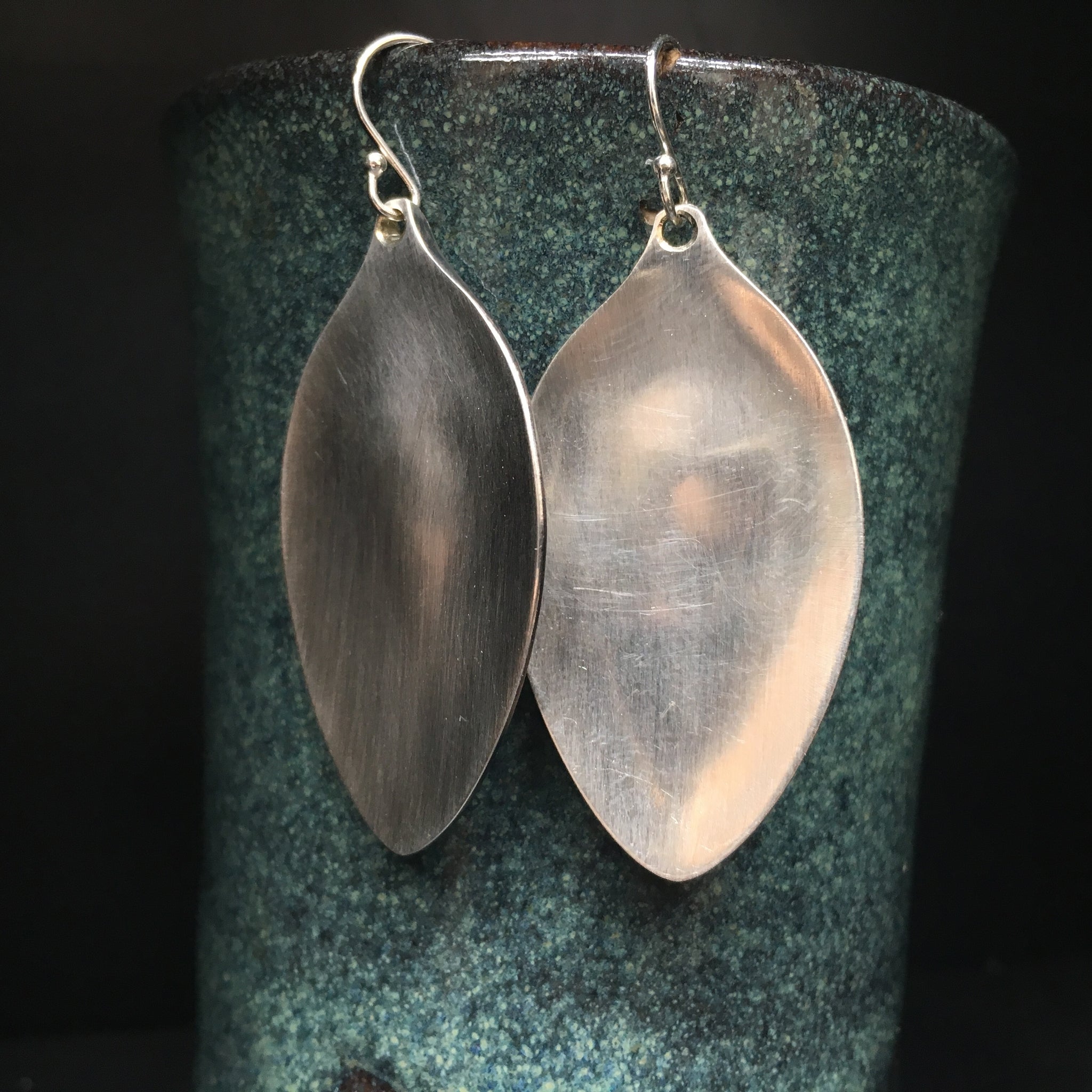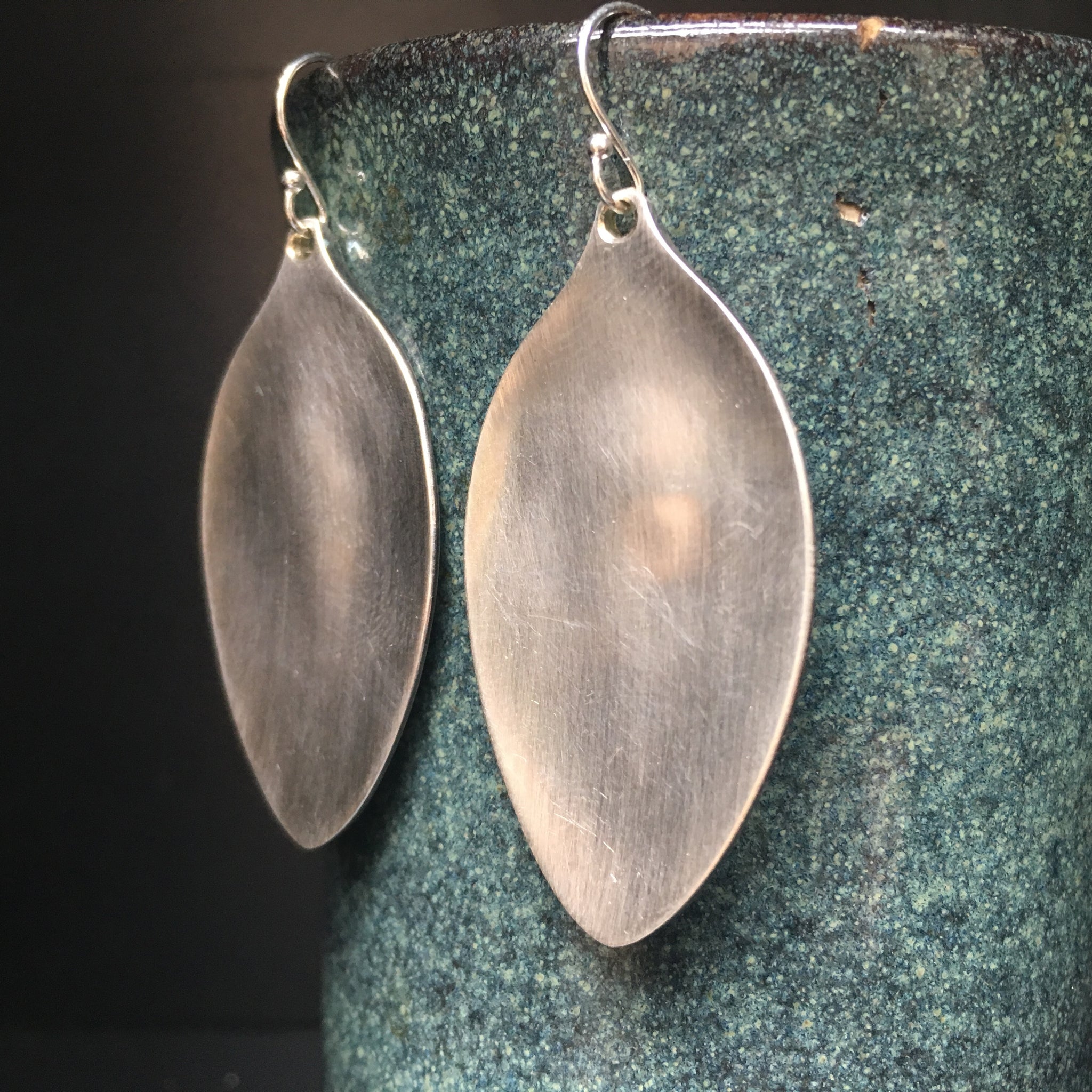 Vintage spoon scoop earrings
Handcrafted from a set of beautiful mid century teaspoon scoops - the spoons shine again in their new form. . . earrings.  
Thoughtfully crafted and set upon sterling silver findings - measuring 35mm in length, these beauties will shimmer and dance upon your ears, enjoying a second life as this stunning jewellery design.
Designed and made in Hobart Tasmania by Angela Lowe for Spoon Savvy.