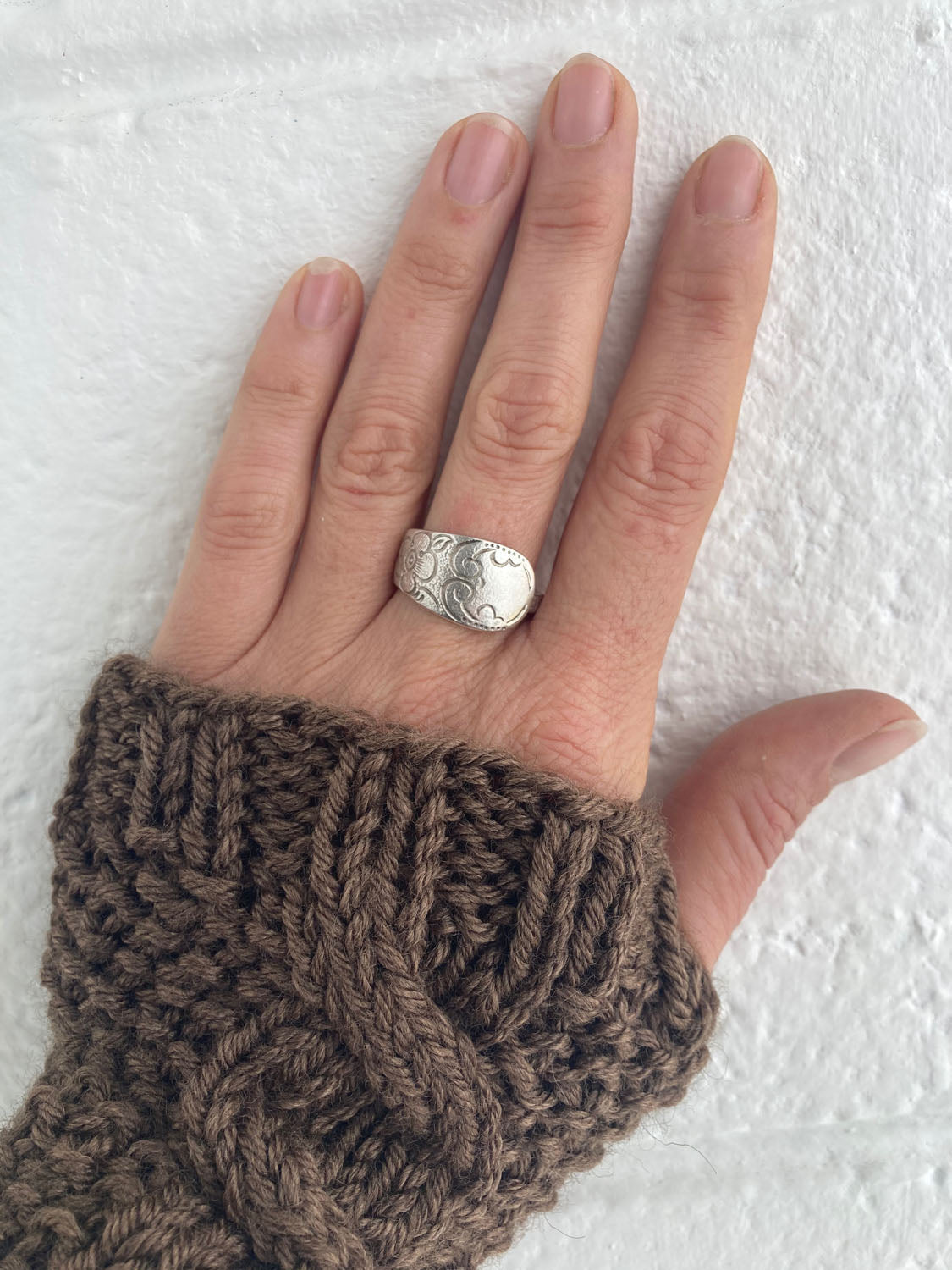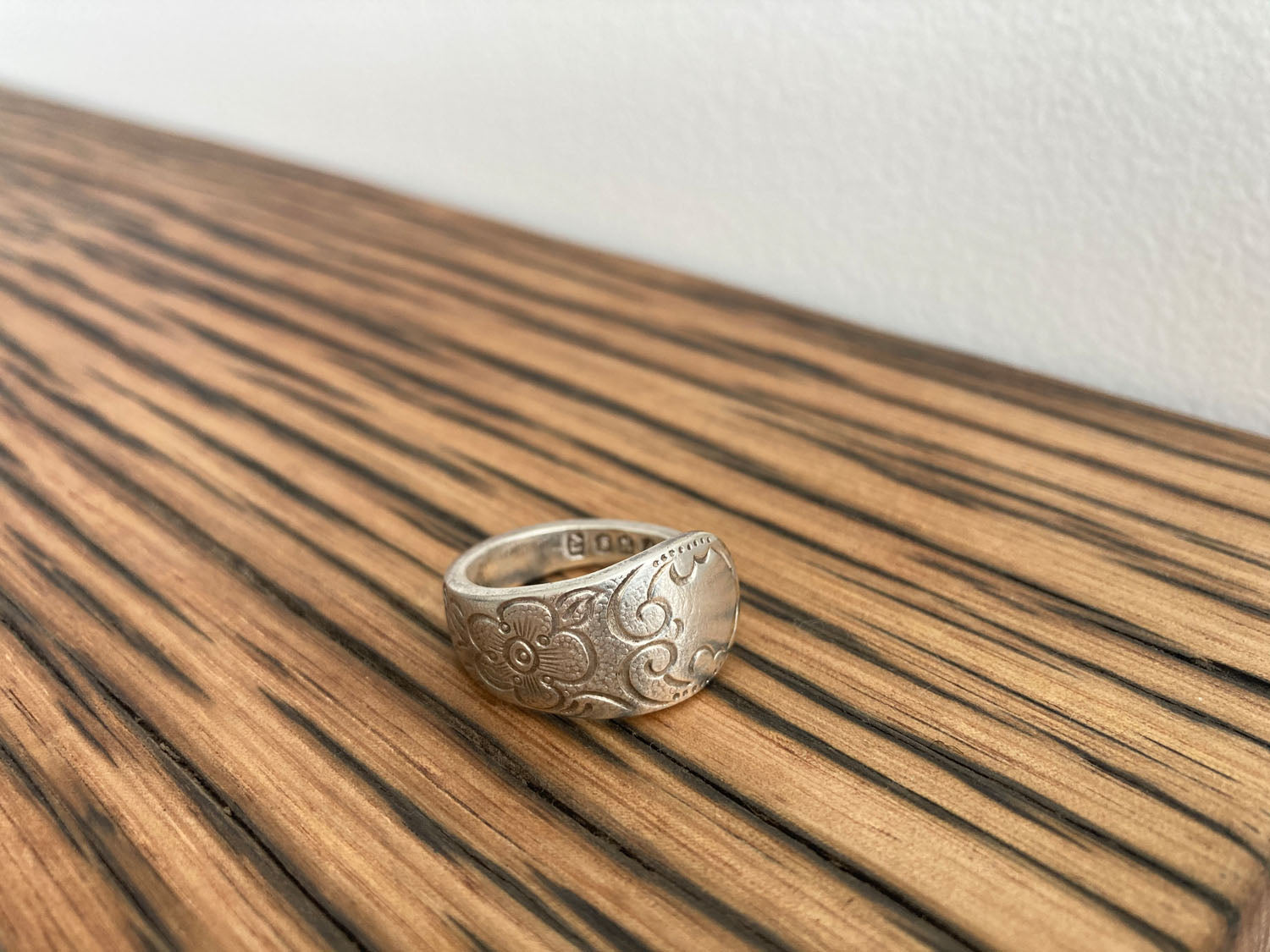 Spoon ring handcrafted
This design features floral patterns from it's mid century sweet spoon origins - you may recognise the pattern?  Those amazing spoons that would arrive with divine desserts on special occasions.
Redesigned into a fresh modern spoon ring design, this band is comfortable to wear, with the intrigue of it's past life resonating.
Let it travel in it's new form with you - a gorgeous spoon ring.
Handcrafted by Angela Lowe for Spoon Savvy in the deep south of Tasmania.
If you'd like to order the ring in a size that is not available - please make a note on your order and we will adjust the ring to fit prior to posting.