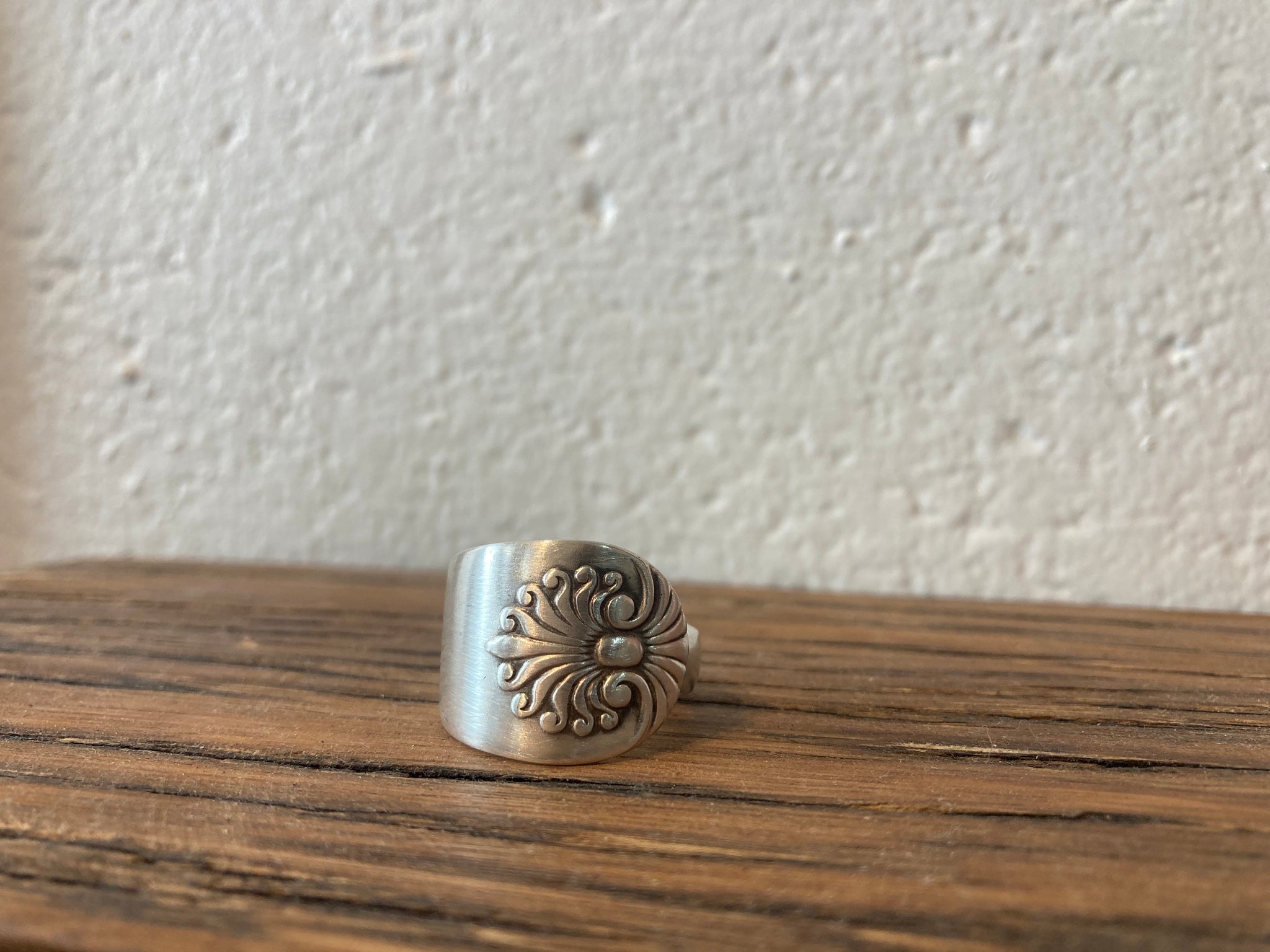 Vintage spoon ring
A relic from many decades ago, sawed, hammered, filed, sanded, buffed, polished, and re-designed into a vintage spoon ring. 
Crafted in the early to mid 1900's, this vintage epns spoon has been handcrafted into a Spoon Savvy jewellery design, to be treasured through the future as coveted spoon ring.
For him or for her.
Made in Tasmania by jewellery designer,  Angela Lowe.
This ring can be resized prior to posting - request your size from P-M
For more info visit http://spoonsavvy.com/pages/sizing