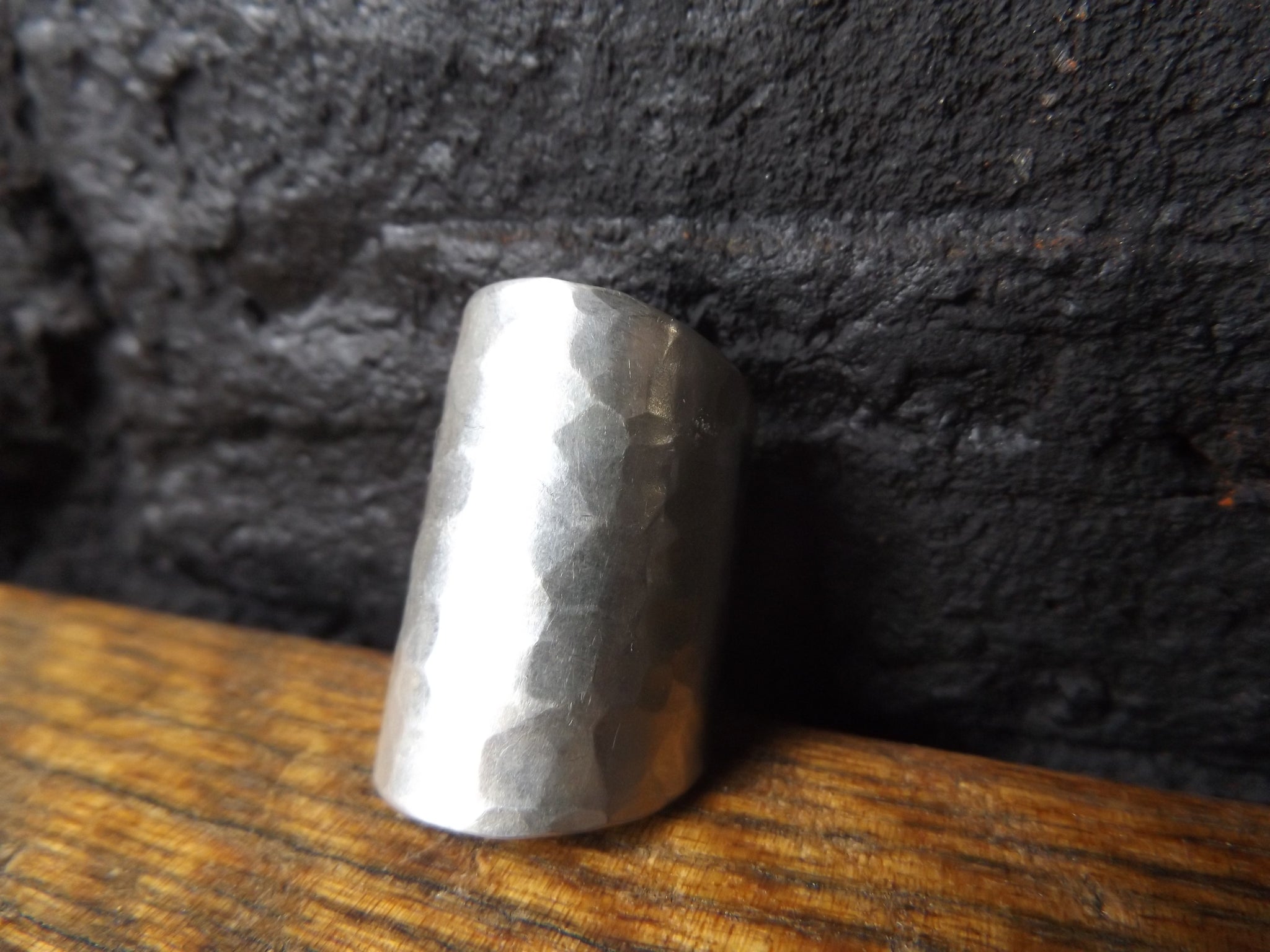 Vintage hammered spoon scoop ring
The scoop of a vintage silver spoon; sawed, filed, sanded, hammered polished and formed into a Spoon Ring.
Textured with a ball penne hammer to create this super styling, contemporary Spoon Jewellery design.  Bold but sleek, and comfortable to wear - one of the freshest designs in Spoon Savvy's contemporary range.
If you don't see your size - choose the closest and we'll resize it for you prior to posting.
XO