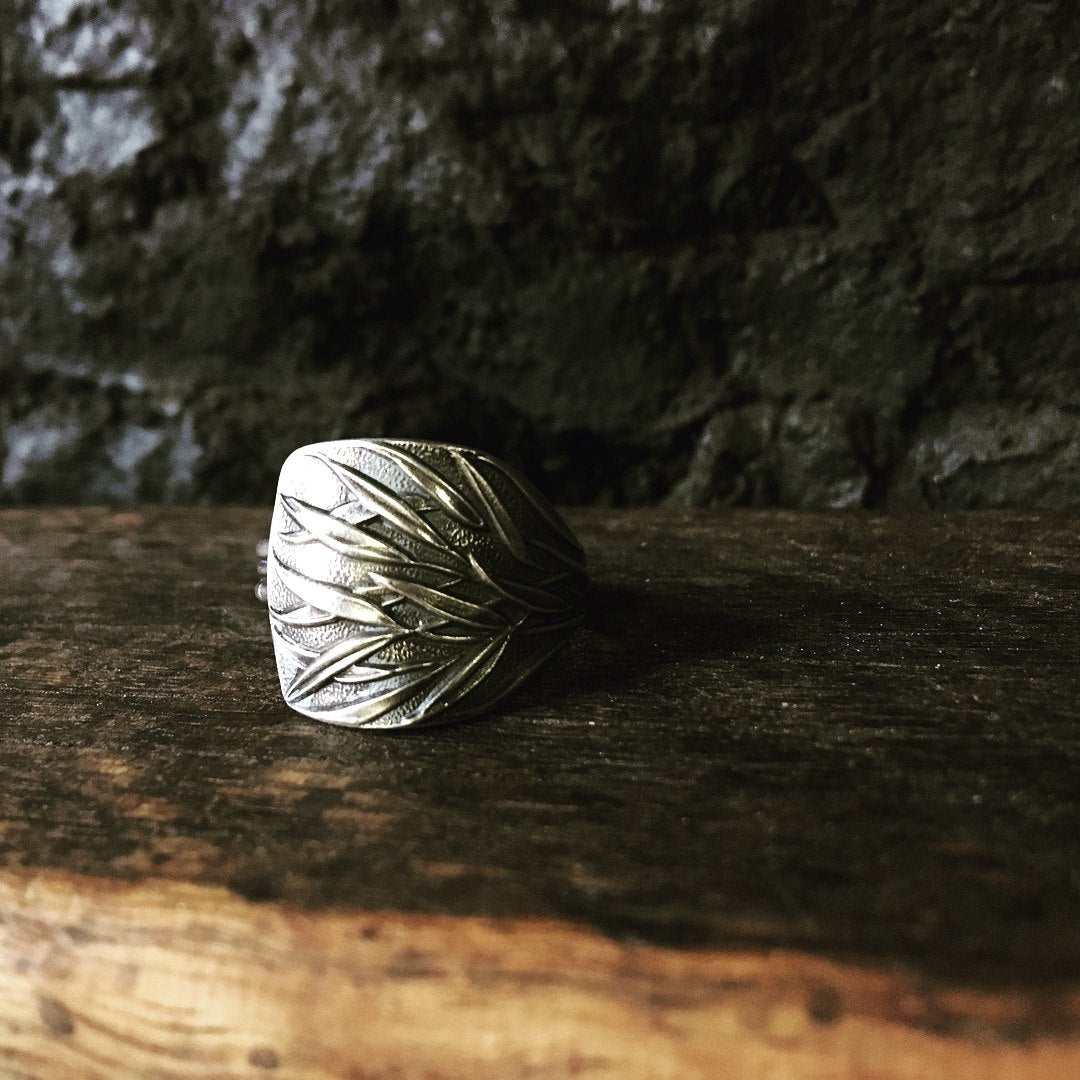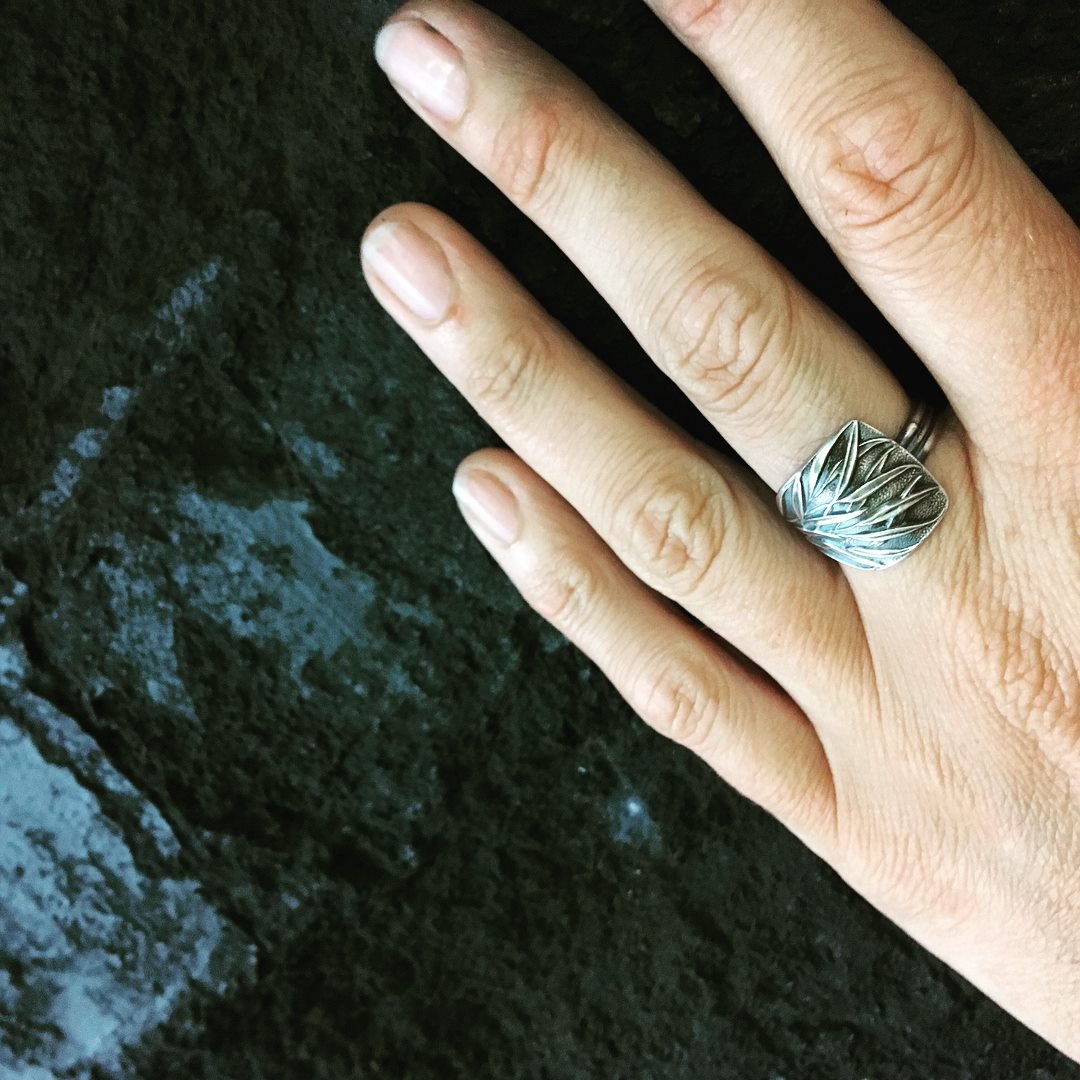 Timor black bamboo spoon ring - sterling silver
An intricate web of bamboo weaves its way across the surface of this sterling silver ring.  A black silver patina accentuates the depth of this pattern.
The ring is created from a rare spoon featuring this original  bamboo design.
Choose your size - also available in solid brass.
Handcrafted in Hobart, Tasmania for Spoon Savvy by jewellery designer & maker Angela Lowe.