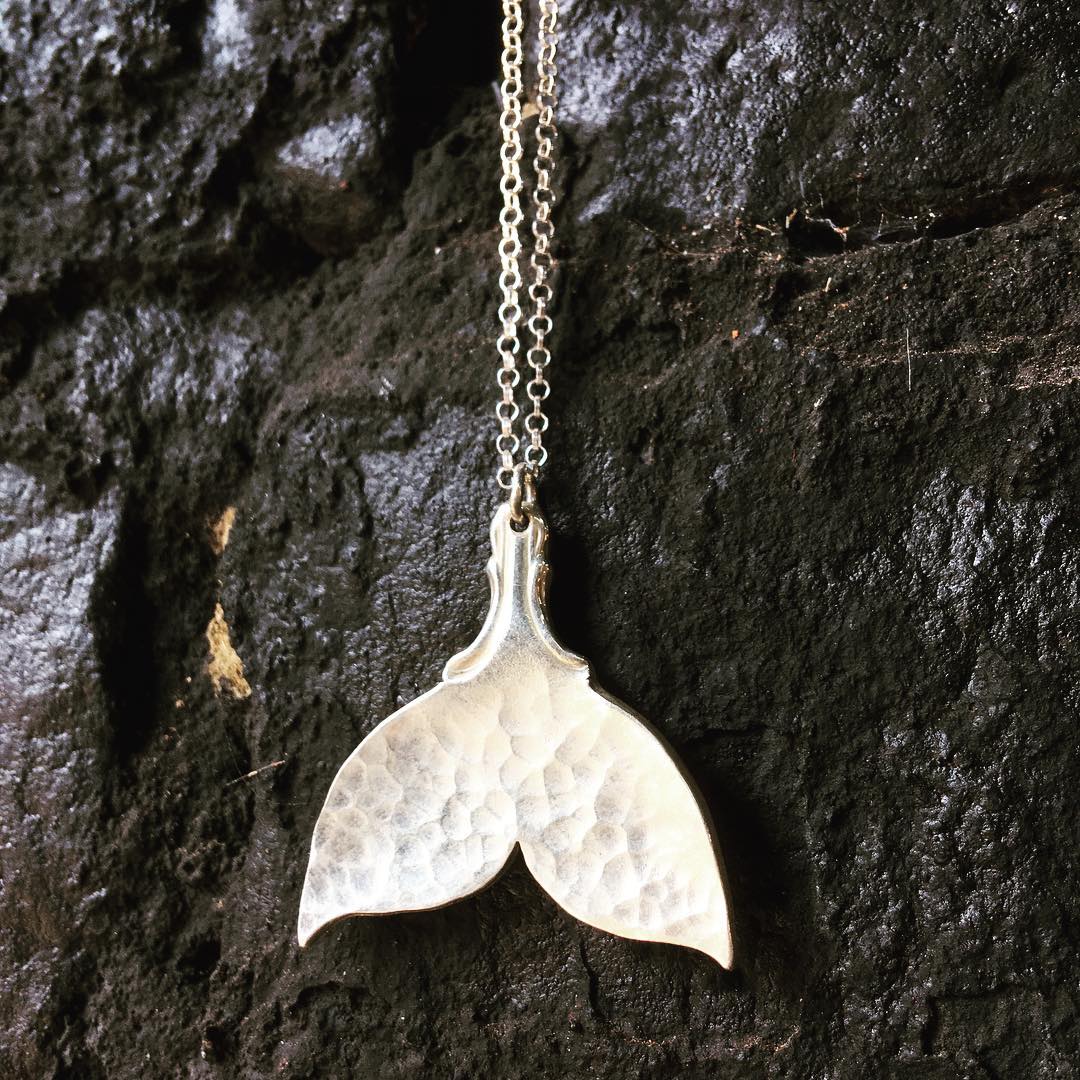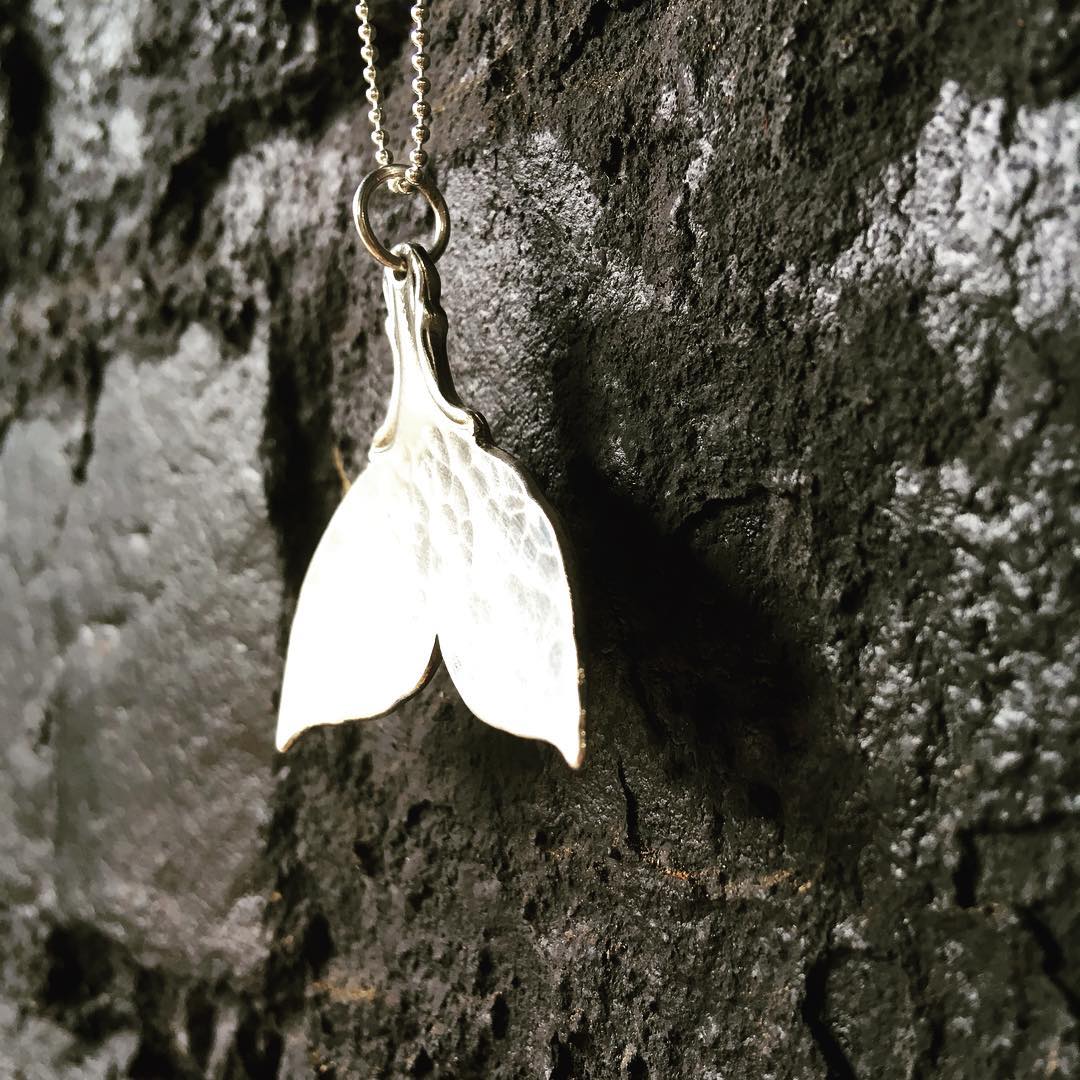 Sterling silver ocean tail pendant
The casting of a hand-sawed vintage spoon, this design is inspired by the greats of the ocean, our friends, the whales.  It also speaks of other ocean tails, dolphins and tales of tails, mermaids.
Mighty, majestic leviathans known to make their way into the Derwent River for the occasional visit, are most often found here in Tasmania around the coast of our favourite stomping ground, the Tasman Peninsula.
This design has a hammered texture reminiscent of the ocean surface on a wind touched day.  It is strung upon a sterling silver ball chain (45cm), or available on waxed cotton (65cm) with an adjustable slipknot. (to make it shorter if desired)
Designed and made by Angela Lowe in Nubeena, Tasmania.