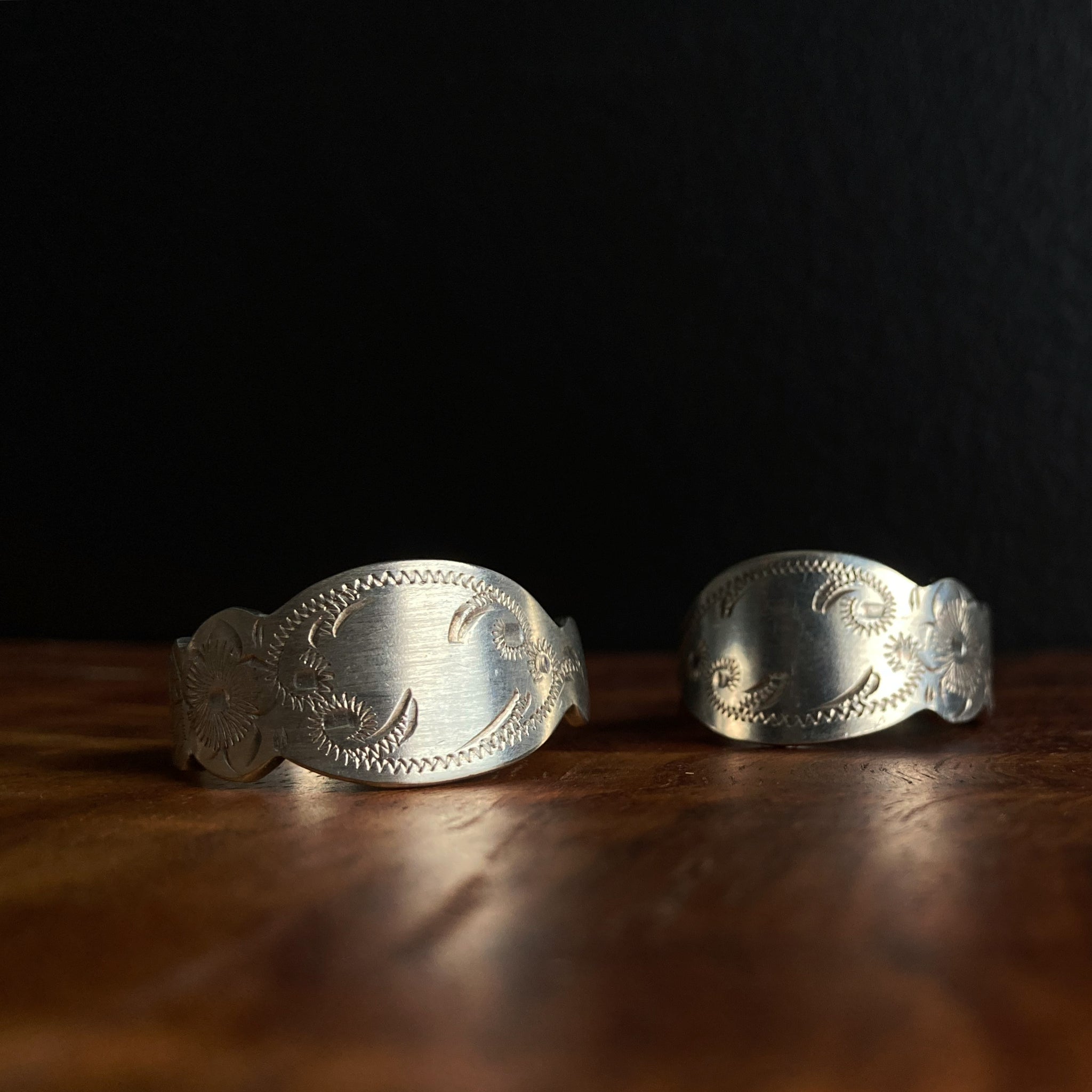 Spoon ring handcrafted
Six of these engraved antique spoons arrived from the U.K. this week - we've been shopping abroad, seeking rare and unique patterned spoons to make our spoon rings with
.
The spoon has a unique shape to the handle, reminiscent of a cloud…
At first glance, I exclaimed 'It's Monkey's cloud'!
.
Featuring hand engraved chisel work - the detail on these fine specimens adds to this intriguing jewellery design
.
We cal this one
Kinto-Un/Geundoowun …
a cloud the Monkey King himself can call down from anywhere on the earth. The cloud, together with Ruyi Jingu Bang and Gourd, forms Weapon of the Three Gods, The Monkey King's Weapons of Choice
.
For him, her or them
.
Order one in your size today
.
Limited Design (6 in series)
.
This band style ring is comfortable to wear, with the intrigue of it's past life resonating.
Let it travel in it's new form with you - a curious spoon ring.
Handcrafted by Angela Lowe for Spoon Savvy
If purchasing as a gift, these designs can be resized (a few sizes smaller or larger) after purchase.  Simply pop it in the post with your requested adjustment size and we'll have it fitting swimmingly.