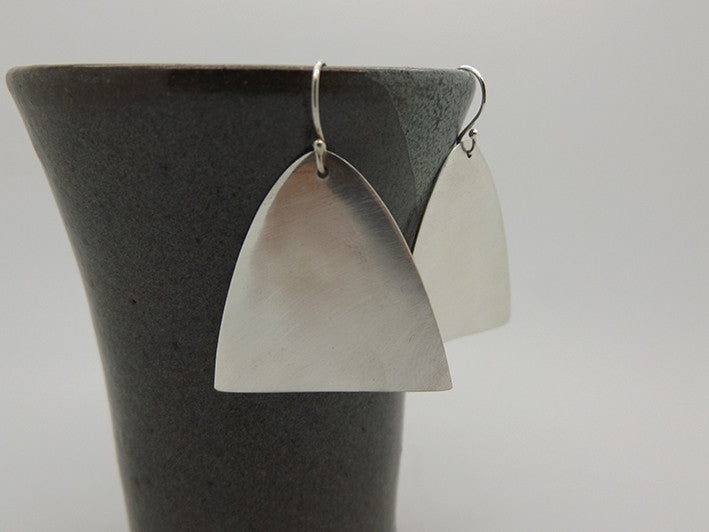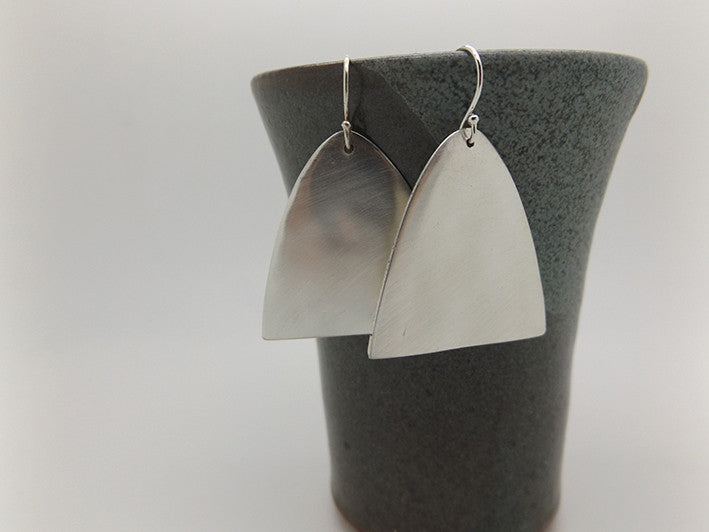 spoon earrings - brushed tips
Handcrafted from the scoop of a vintage silver spoon bowl, these beautiful contemporary earrings are set upon sterling silver findings.
A playful contemporary design, comfortable to wear, glamorous with hair up in an evening gown or gorgeous in a casual frock with your locks out.
A brushed finish with a soft shimmer.
The playful shimmer of a vintage silver spoon.
Made in Hobart Tasmania by jewellery designer, Angela Lowe.