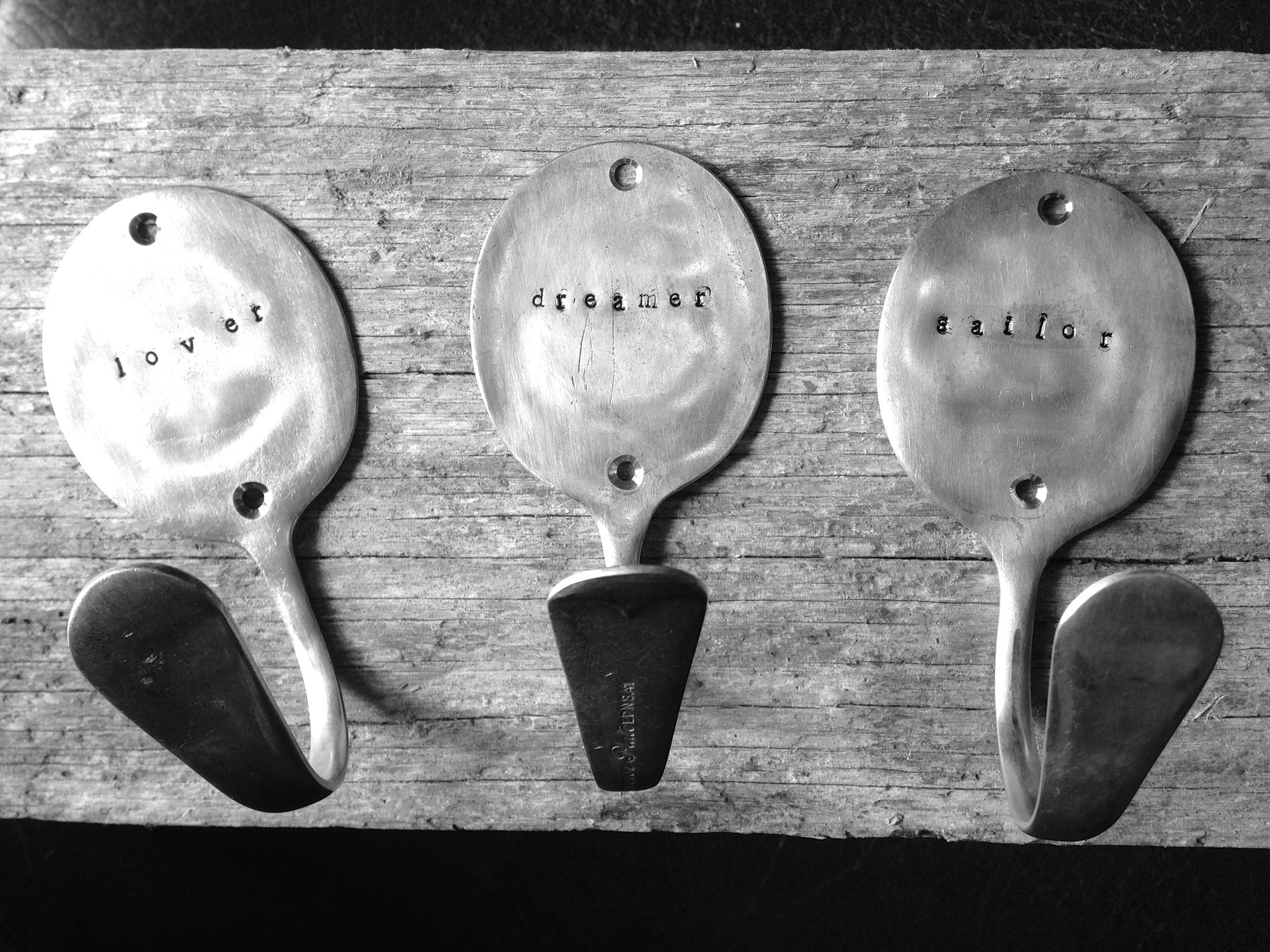 letter-stamped spoon hook set - lover dreamer sailor
Adorn the walls with a letter stamped spoon hook set.
Handcrafted from vintage soup spoons featuring countersunk holes ready to screw into a door, rustic timber panel, a wall or any space inviting a quirky but stylish home decor design.
Made from sturdy vintage silverware, these old silver-plated beauties are ready to shine - antique countersunk brass screws included.  Make it a feature, fix them to a piece of restored or rustic timber to hang your coats, towels, hats and bags from.
Practical decor for today from yesterdays objects.  Designed and made by Angela Lowe in Hobart Tasmania for Spoon Savvy.