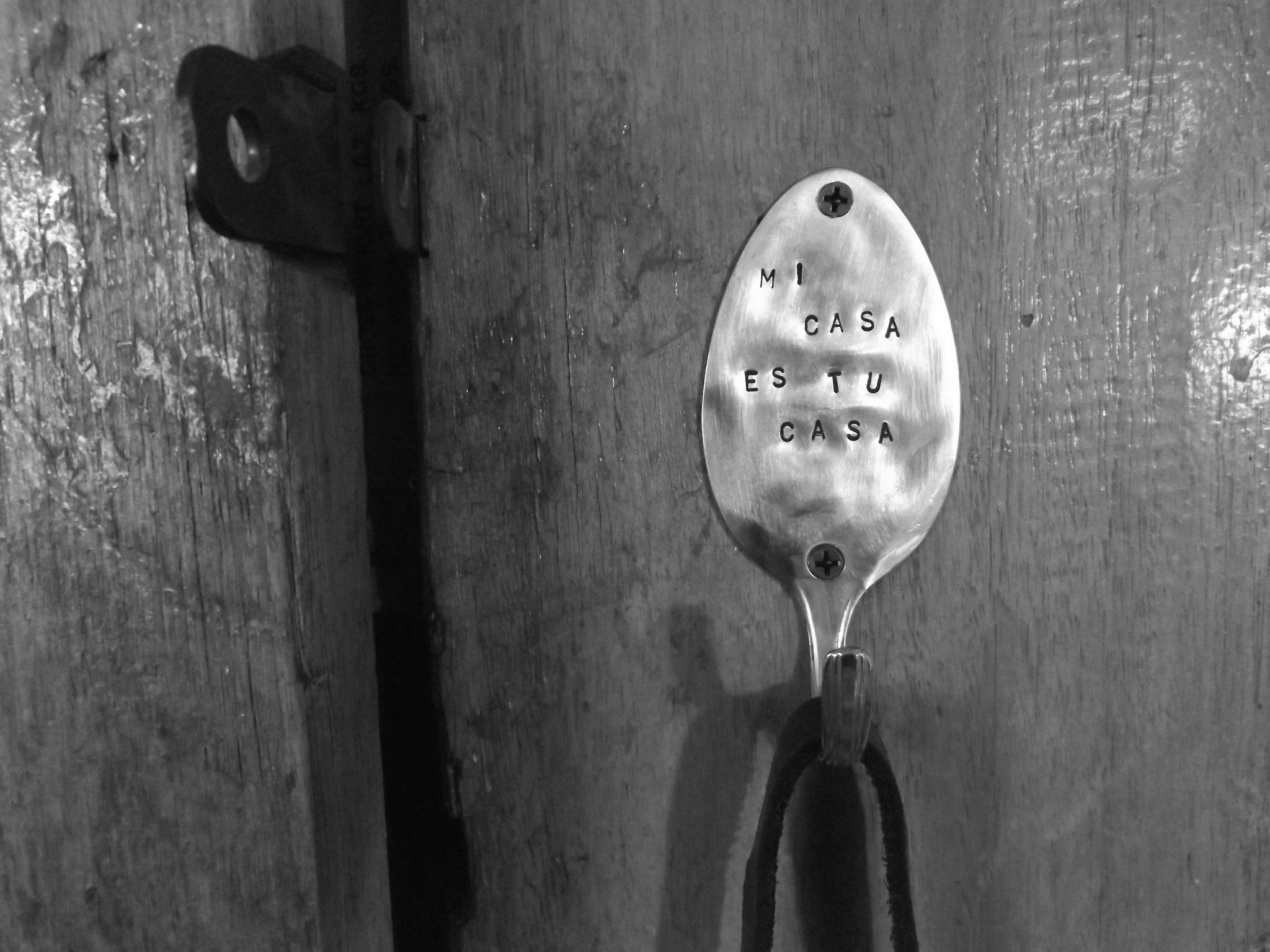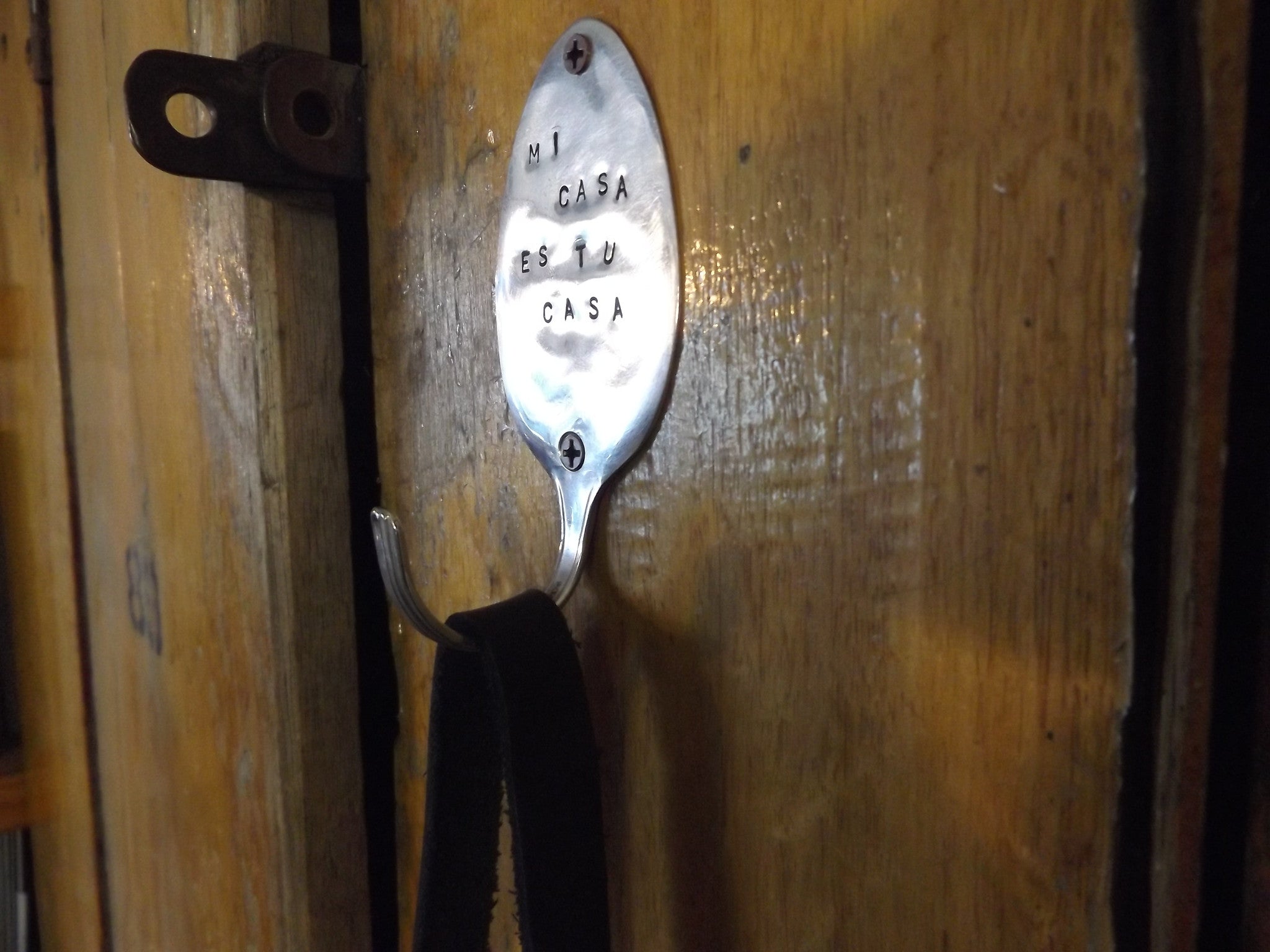 letter-stamped spoon hook Mi Casa Es Tu Casa
Adorn the door with a letter stamped spoon hook
Handcrafted from a vintage tablespoon featuring countersunk holes ready to screw into a door, rustic timber panel, a wall or any space inviting a quirky but stylish home decor design.
Made from sturdy vintage silverware, this old silver-plated beauty is ready to shine - brass screws included.  Make it a feature, add a fork hook on either side.
Practical decor for today from yesterdays objects.  Designed and made by Angela Lowe for Spoon Savvy.