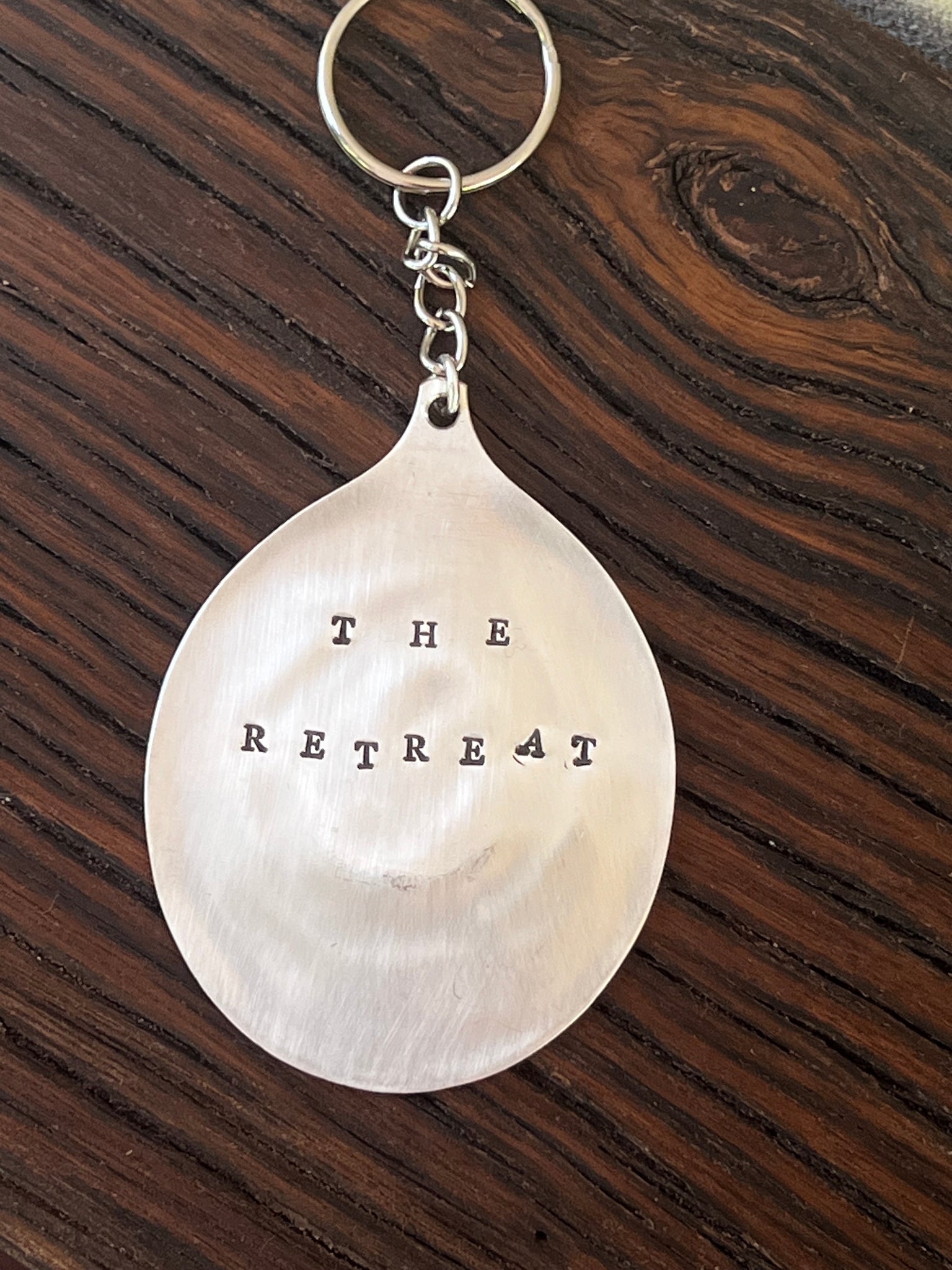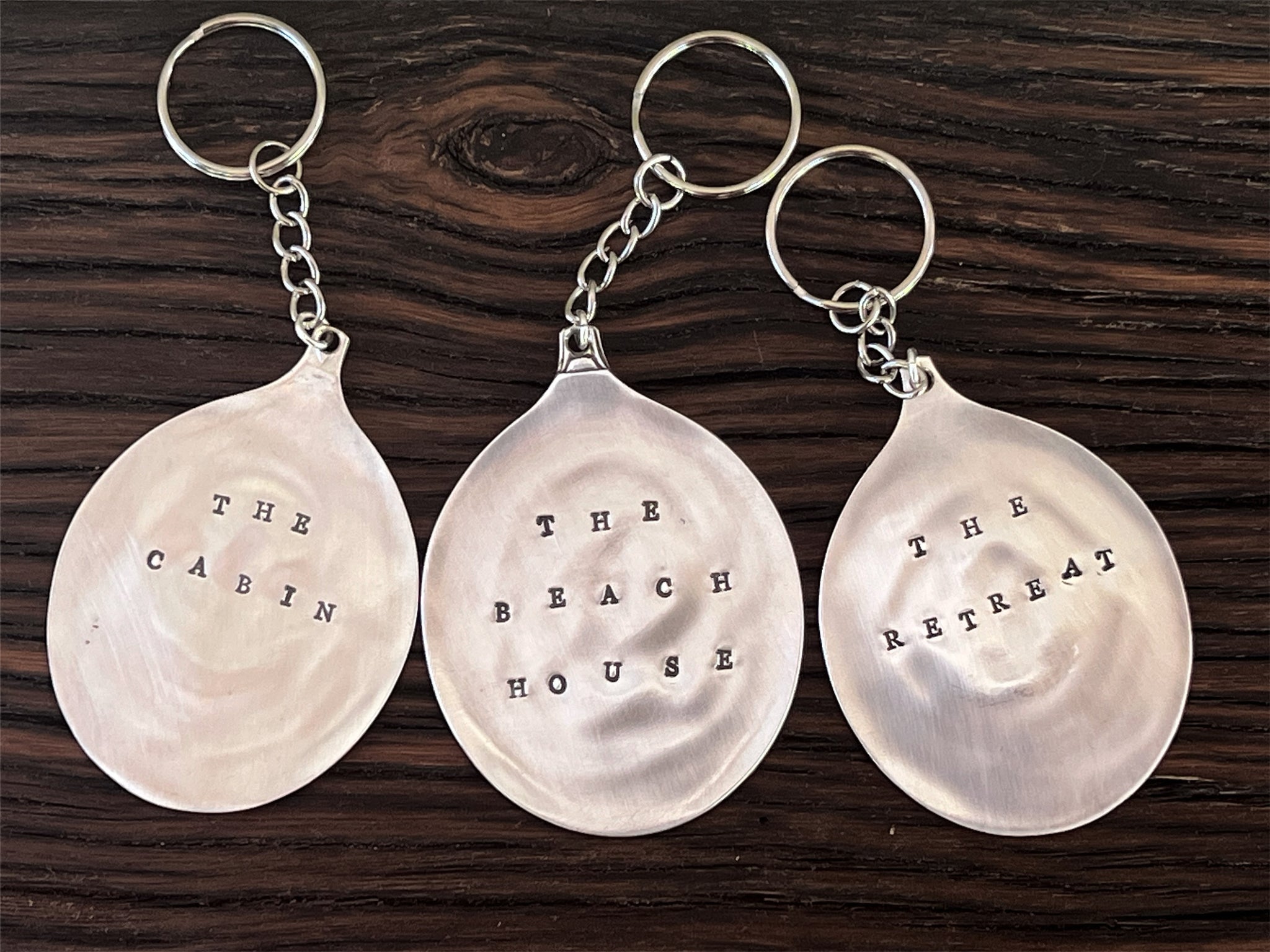 Keyrings - letter-stamped ~ the cabin ~ the beach house ~ the retreat
We all love to get away for a weekend retreat - where's your getaway?

Nothing beats the feeling of grabbing your keys on a Friday afternoon, slipping out of the weekly grind to our retreats by the sea, in the bush, amongst the wild.
Don't waste your time looking for the keys - locate your keyring and get out of town!
Each keyring is individually hand-stamped with your destination of desire, into an upcycled vintage soup spoon scoop
Personalised keyrings are available to order - choose your words