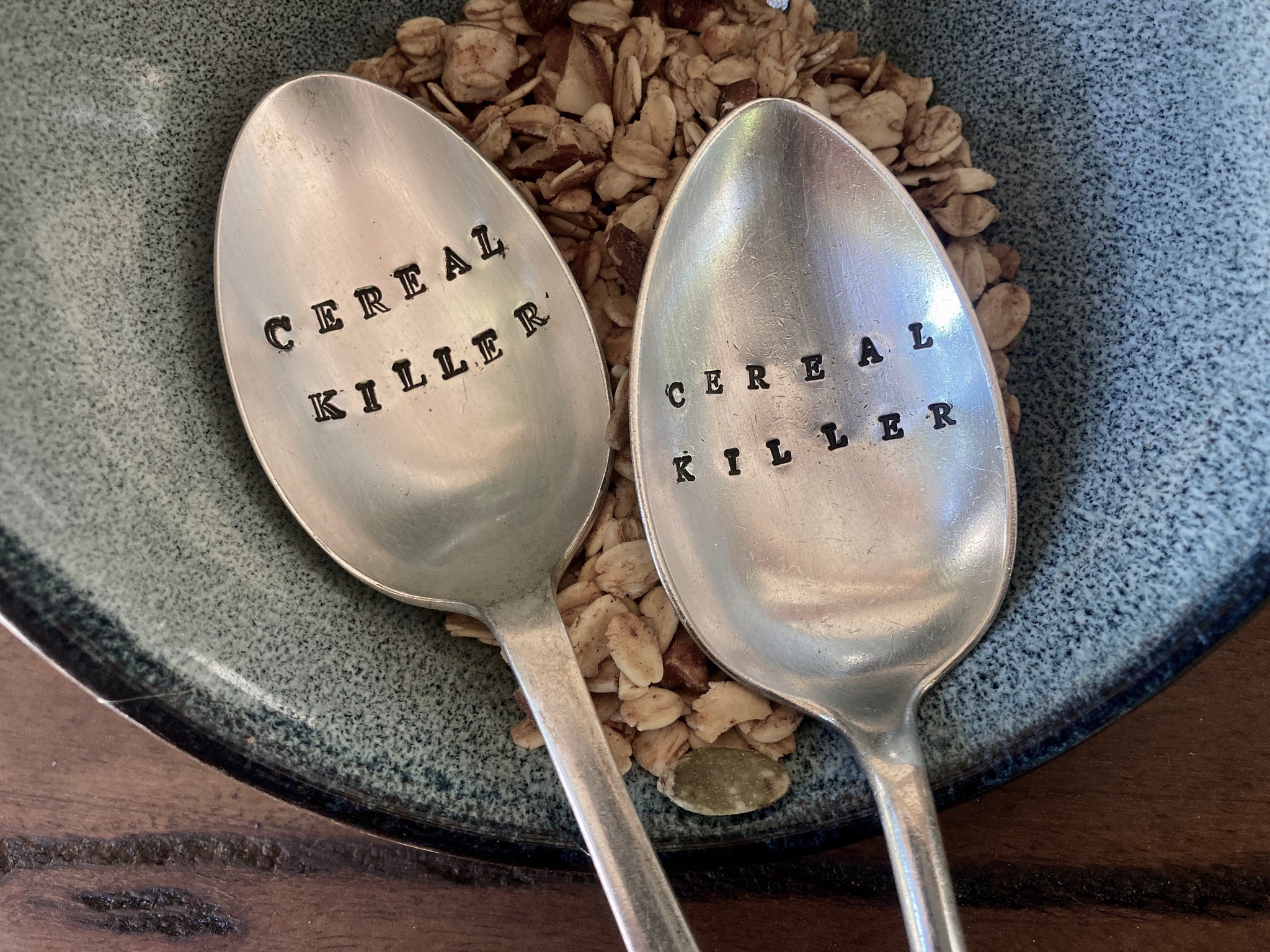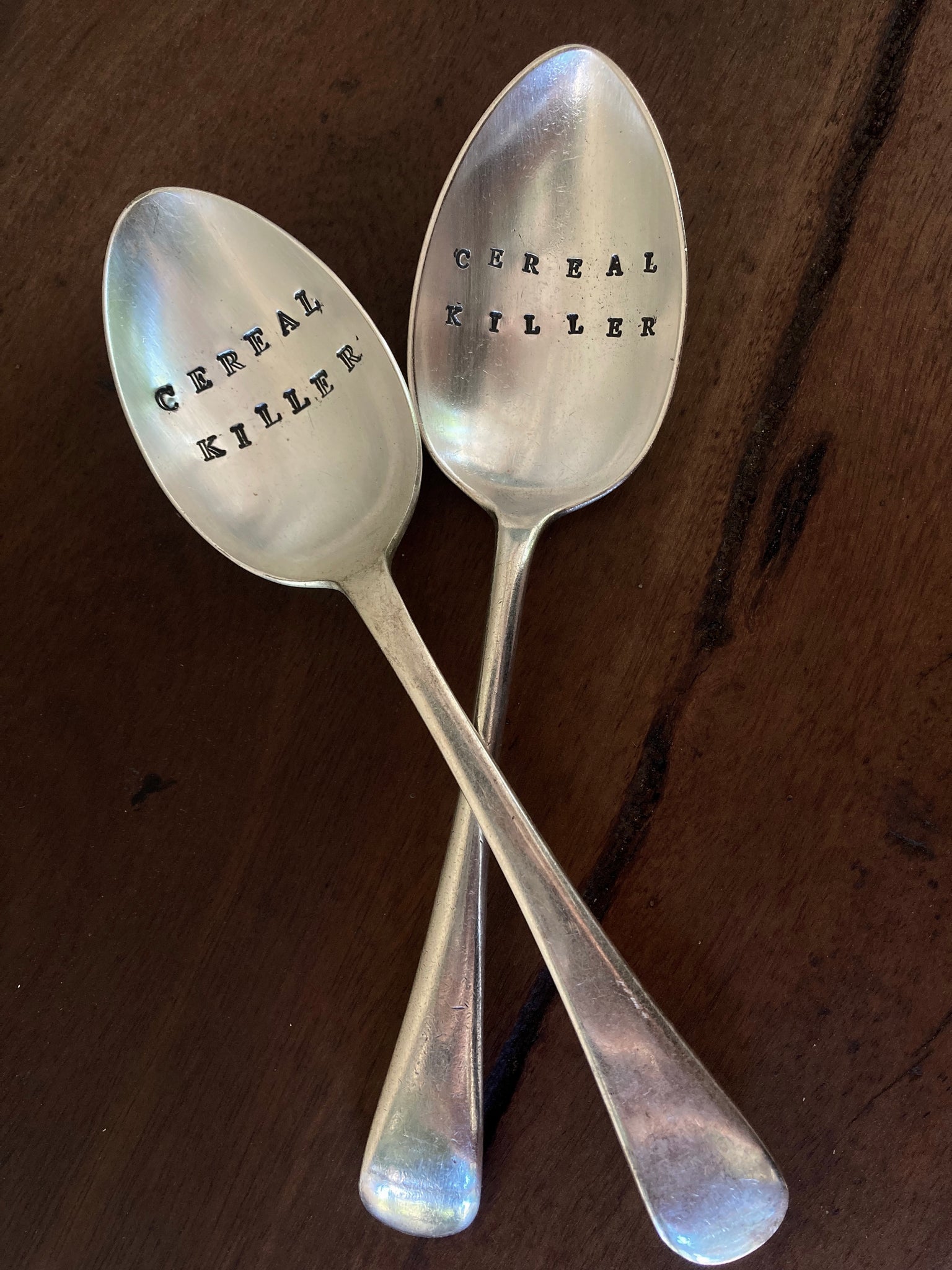 Cereal Killer - letter-stamped vintage spoon
Handcrafted for that serious fiend for the cereal... froot loopin' little bro, cornflake girl,  weeties loving grandpa, muesli munchin' mumma, students surviving off cereal - we've got you covered!

Each letter hand-stamped with love into a vintage silver-plate dessert spoon

Available in a plain or patterned handle.. get them while you can...
P.S. we love a spoonerism and coincidentally that's exactly what this curious play on words is!