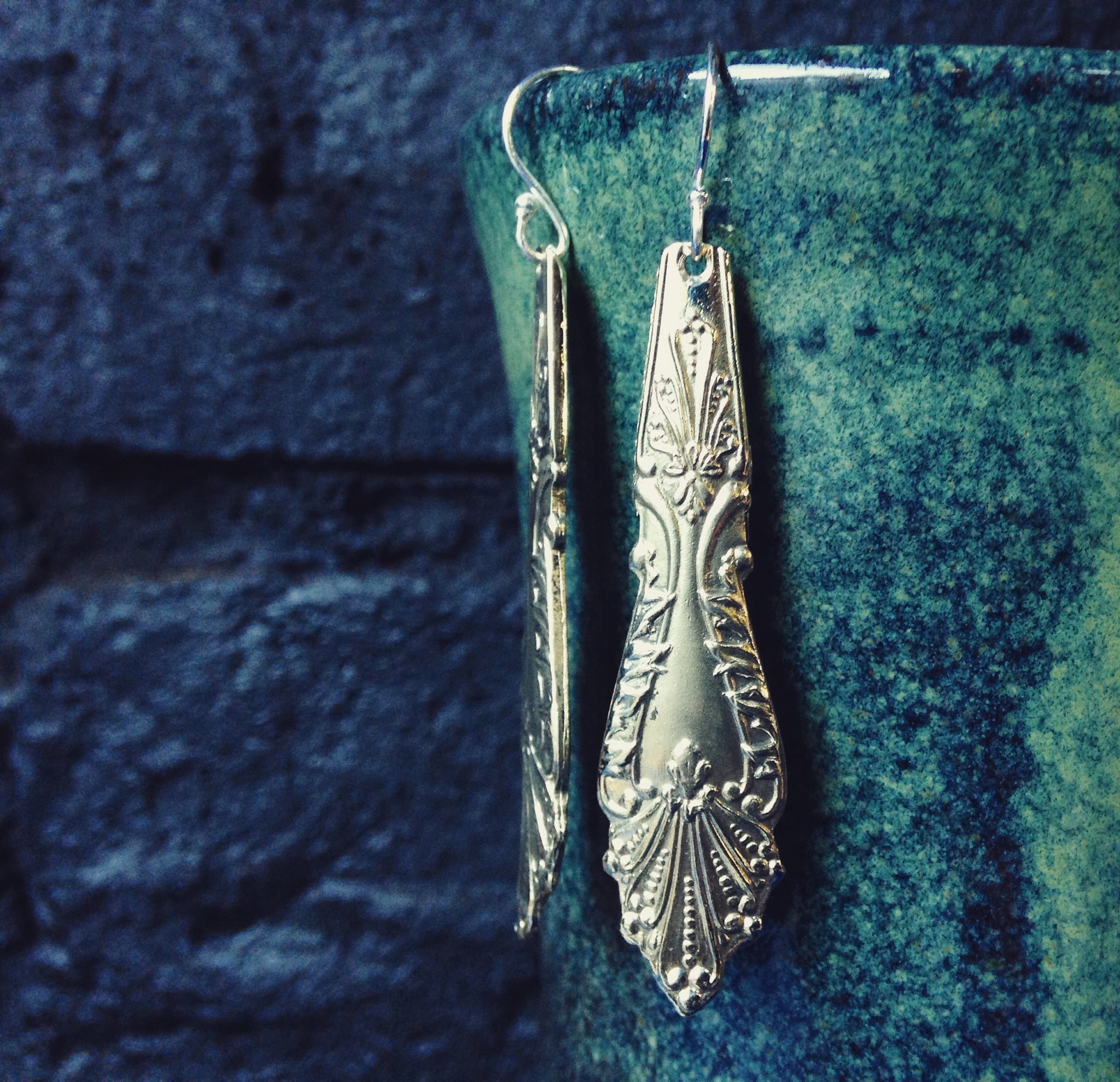 Brass spoon handle drop earrings
Spoon inspired - handles from antique teaspoons formed in brass and redesigned into these beautiful drop style earrings.  
Set upon sterling silver findings, the gentle glimmer of these brass beauties complement a variety of complexions and outfits.  The drops measure 50mm in length.
Objects from the past, redesigned into stylish designs for today.
Handcrafted in Hobart, Tasmania by Angela Lowe for Spoon Savvy.