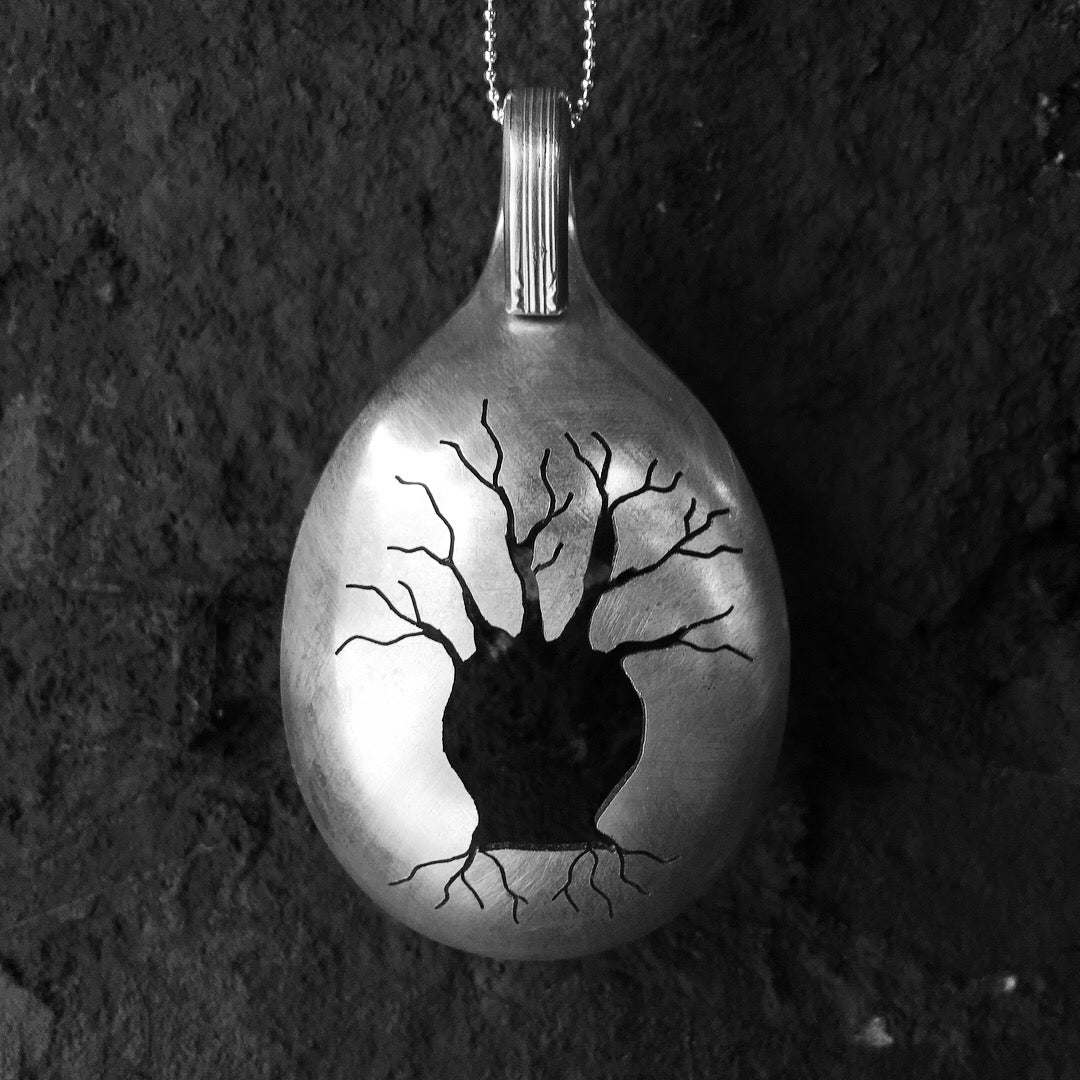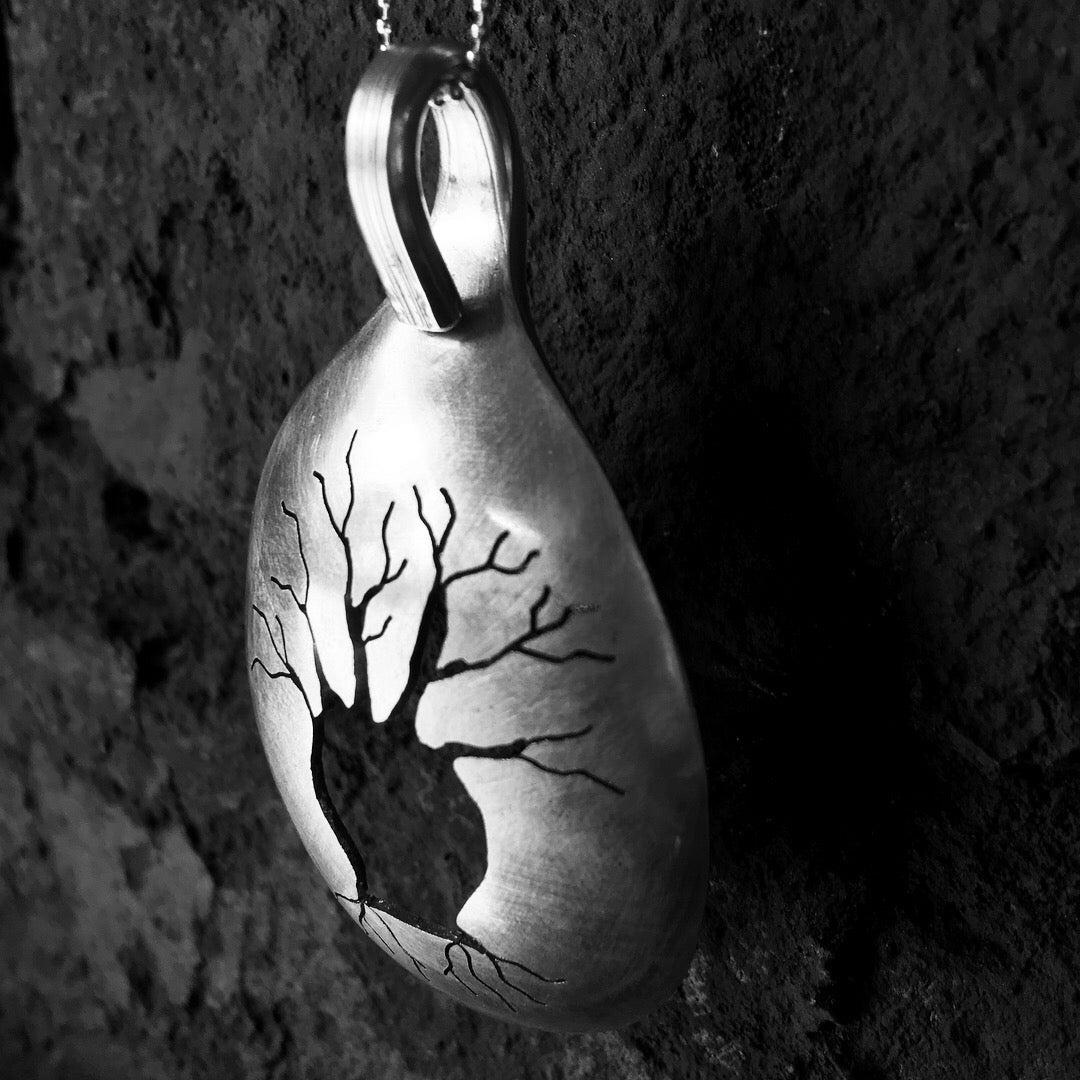 Boab tree spoon pendant - handsawed
The Boab tree.
Each of our hand-sawed pendants are uniquely handcrafted with a jewellers saw into the bowl of a vintage spoon, with a traditional jewellers technique called piercing.
The design is hand drawn onto the spoon, then each component of the piercing is hand drilled before a fine saw blade is fed through to handsaw out each shape that forms the desired image.
This design was hand-sawed into a sweet spoon (a large round teaspoon sized spoon),  by Angela Lowe for Spoon Savvy.
The Boab tree is hung upon a sterling silver ball chain.