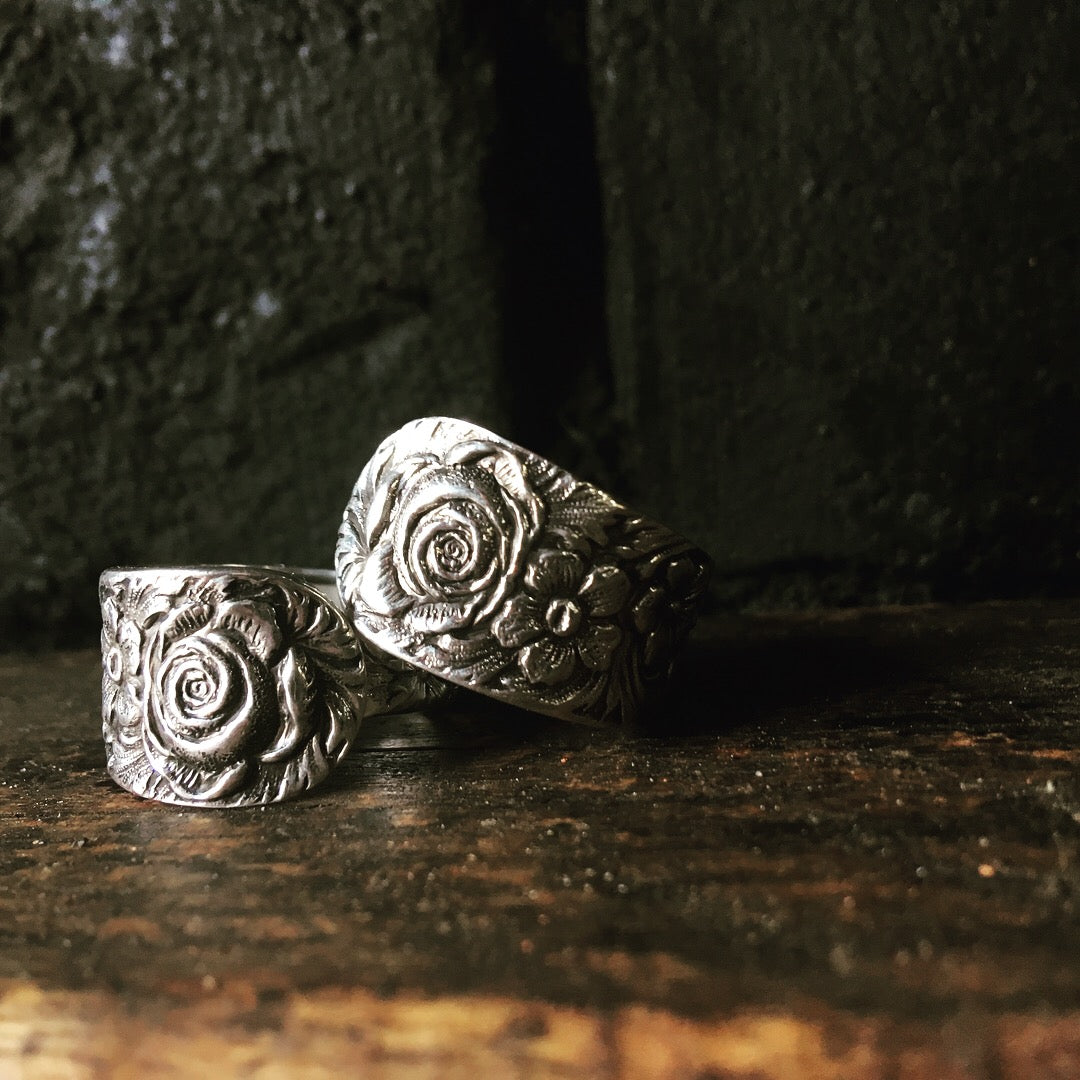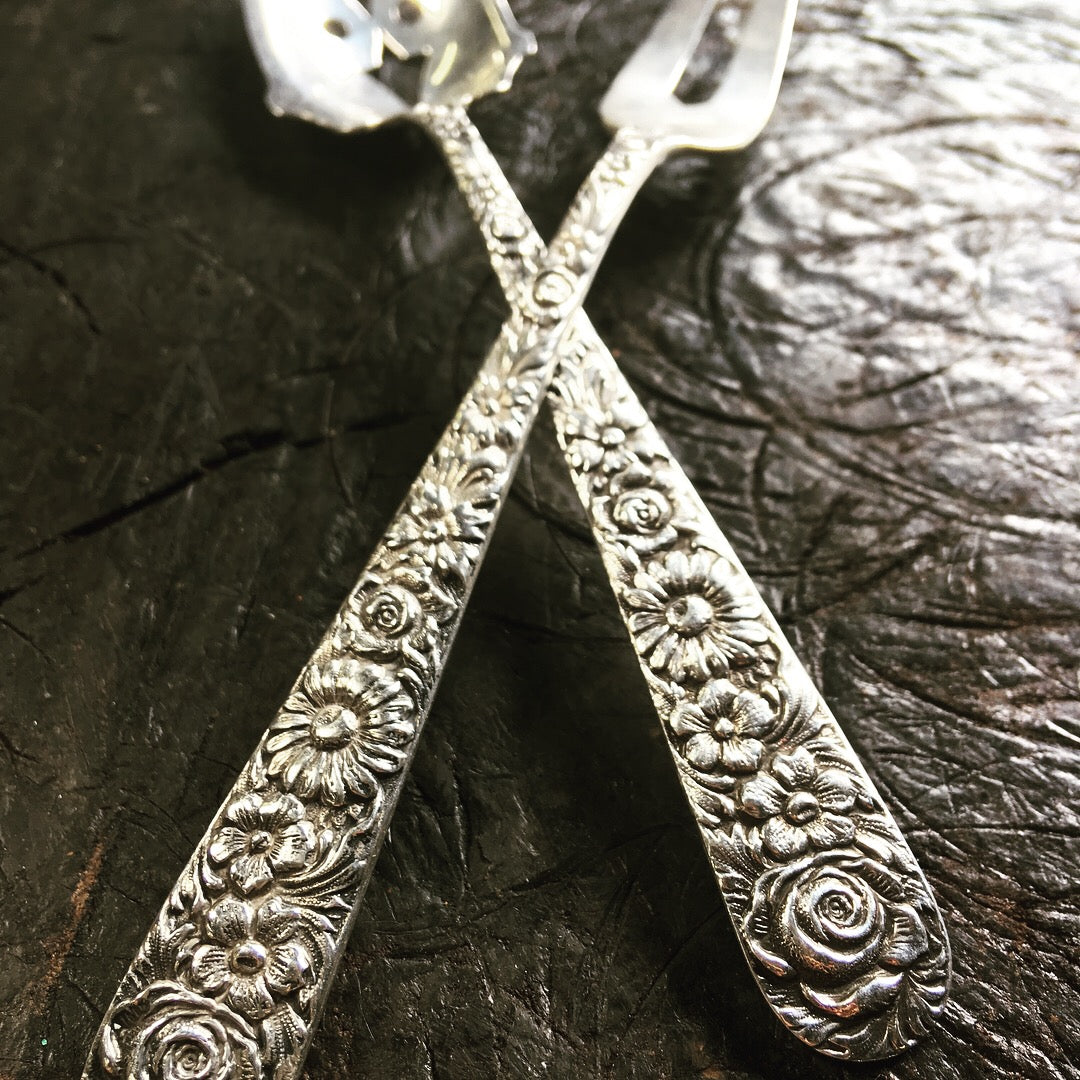 Bespoke spoon handle ring & scoop pendant handcrafted from your spoon
Have a ring handcrafted from the handle of a vintage or antique spoon or fork into a band styled design.  Don't waste the scoop - have it crafted into a spoon pendant.
Select a sentimental spoon from your family collection or discover a beautiful old sterling spoon from an antique shop - we also work with stainless steel cutlery if you'd like to have a design made from a more modern spoon or fork handle.  Knife handles are generally a bit thick for these designs, so stick to the smaller cutlery items with a handle thickness that would suit these jewellery designs - something you'd like to wear!
Did you know that spoon rings were originally made in 17

th

century England?  Servants unable to afford a ring to wed their lovely, would often pilfer the silver from the manor houses at which they served to make wedding rings with.
Our bespoke spoon rings can be custom sized and designed to suit your individual wishes.
For sizing details visit our sizing page here.
Allow 1 week for your designs to be completed upon provision of the spoons before they travel back to you for their journey as spoon rings.
Postage details will be emailed to you upon purchase of this jewellery design service with a form to define design details (including ring sizing).