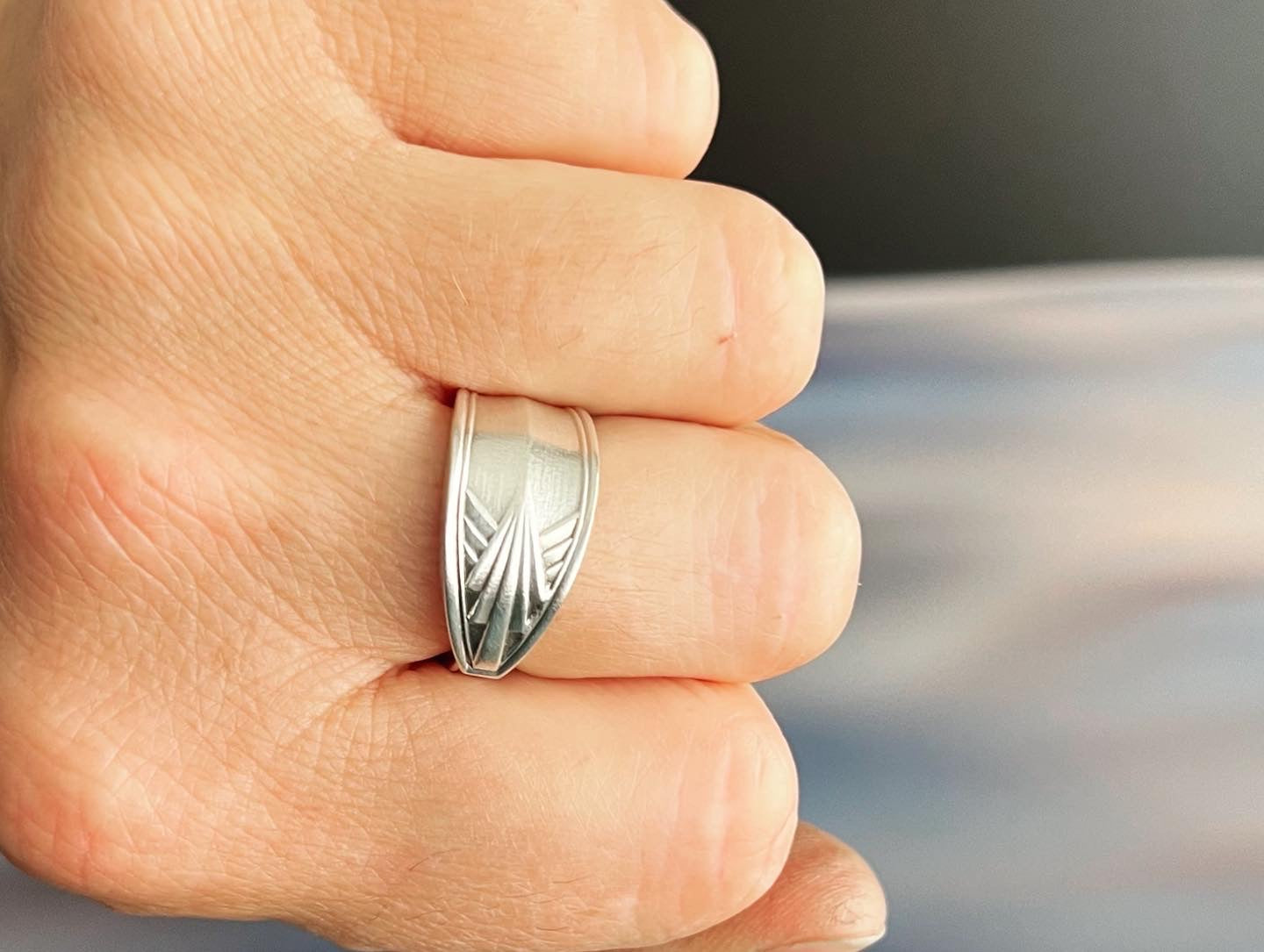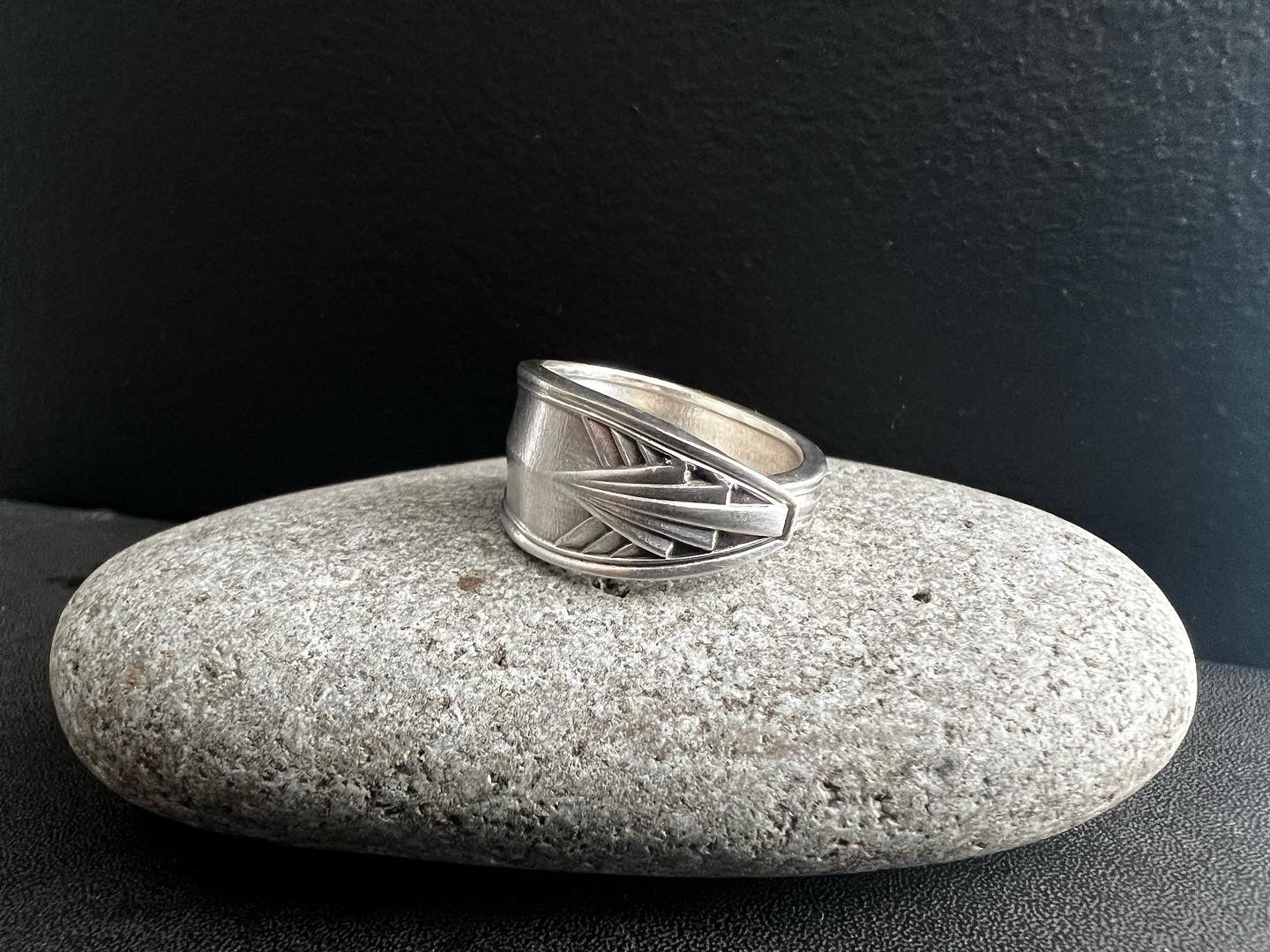 Art Deco Spoon Ring handcrafted
Handcrafted from a vintage silver spoon handle, this design features a mid century art deco pattern
This band style ring is comfortable to wear, with the intrigue of it's past life resonating.
Let it travel in it's new form with you
Handcrafted by Angela Lowe for Spoon Savvy in the deep south of Tasmania.
If purchasing as a gift, these designs can be resized after purchase.  Simply pop it in the post with your requested adjustment size and we'll have it fitting swimmingly.